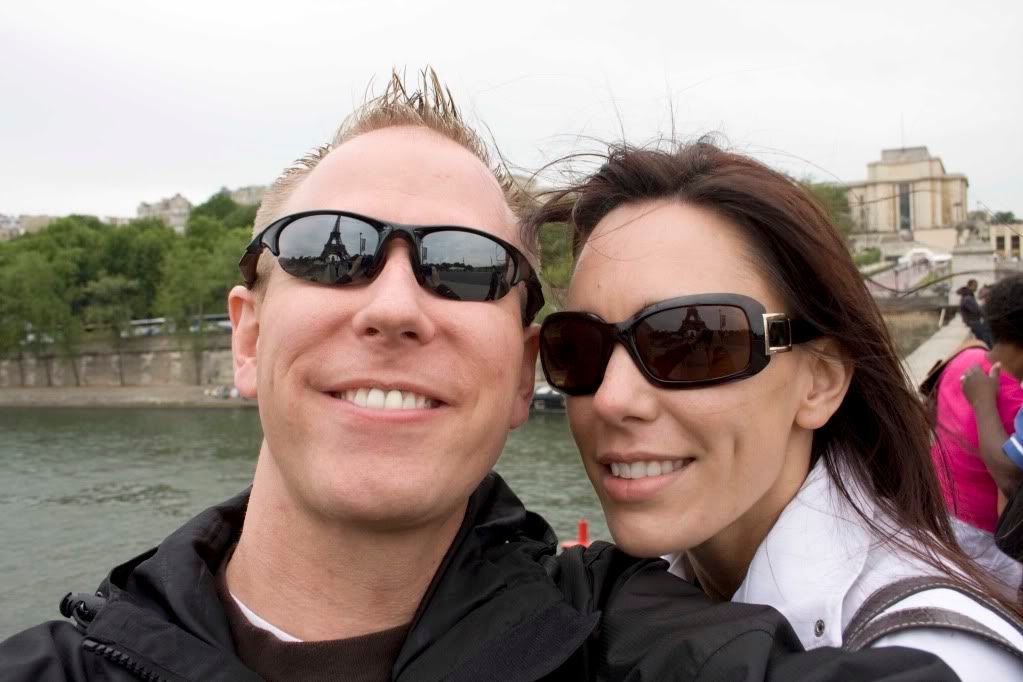 That's the last time I'm allowed to go to a photo conference! Look what happens... I forget about my blog! Okay, not really (and trust me... my sister has made sure I didn't), but just couldn't get the time to post. I've been slammed... but it a good way! Being room mom of two classes and getting that stuff squared away for the end of school.. the kids activities, church stuff, and my man's travels. It's been insane. Throw into that mix an awesome trip to Paris, and I think you're caught up! And yes, Paris France!! So thankful for my bff who was willing to take the kids for 7 days so we could go out there. I OWE her, and I will be making up for in early next year when it's my turn to watch her 4 kids. I'm sure you won't be hearing much from me that week either!S So yea, um, back to the trip. Although we had all the bad weather, a wonderful dose of jet lag.. it was all worth it. No kids, and my husband. Life was great! I'll just take you through a quick play of each day, since I can't figure any other way to do it. So buckle up and here we go.
I was going along getting way too much done before my flight out (Matt was already in Paris) and feeling rather accomplished.. I hit stopped traffic. It's then I realize it was a holiday weekend. You NEVER travel on a holiday weekend around here, unless you like traffic, and lots of it. But I made it. Barely. Then after about a 9 hour flight with the meanest stewardess' EVER to fly, I arrive in Paris. The trip started off very French (no offense). Rude, and very unhelpful! After wandering around the airport for an hour with my new friend to whom i bonded from my flight, we finally both figured out how were supposed to get our our hotels and we tentatively went our separate ways. Got me a cab (very smelly driver!) and made my way to the hotel where Matt was. When I finally get there, it was about 8:30 am Paris time. When I asked the desk asked if they could check me in I told them my husband was already checked in and I just needed to find out what room he was in. They guy looked at me and said, "are you sure it's not too early"? Um, HELLO! I just flew 8 hours to see this guy.
It had better not be too early
!! After a quick 2 hour nap in the room we were off. I didn't have much in me since I hadn't slept on the plane at all (yea, too busy talking to that new friend of mine) and we decided to take it easy. We actually did one of those bus tours. We sat on the top, and completely froze the entire time! I came all the way there, I was not about ready to sit below and ruin my view! It was a perfect way to start the trip because we got all the little stuff out of the way in a quick and time efficient manner. We could get off whenever we wanted, and get back on. So here's some random picts from our first day in Paris!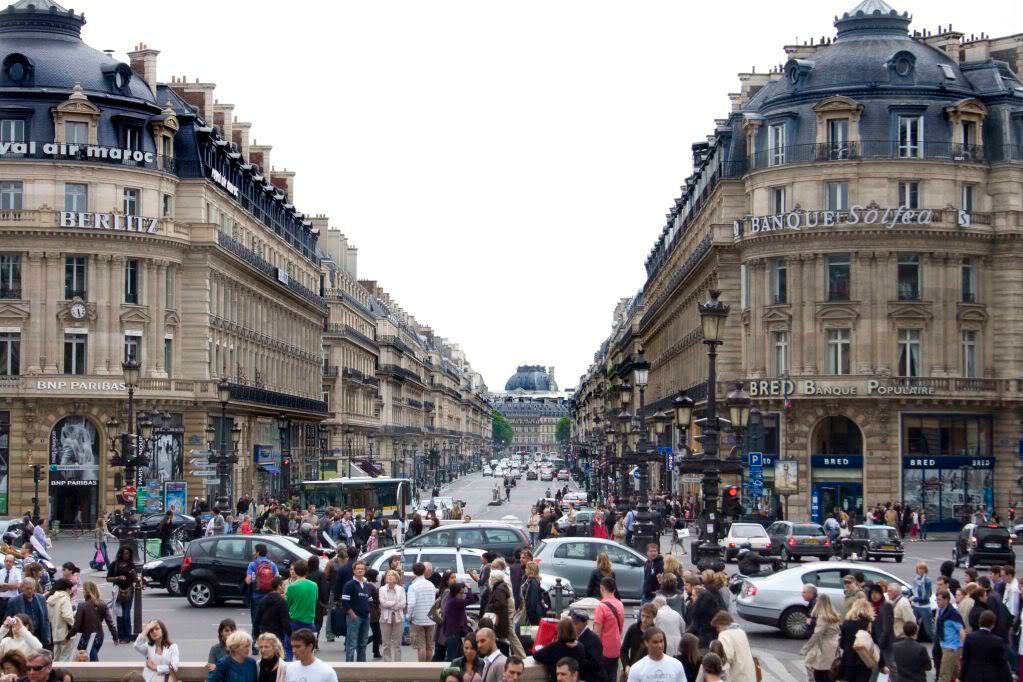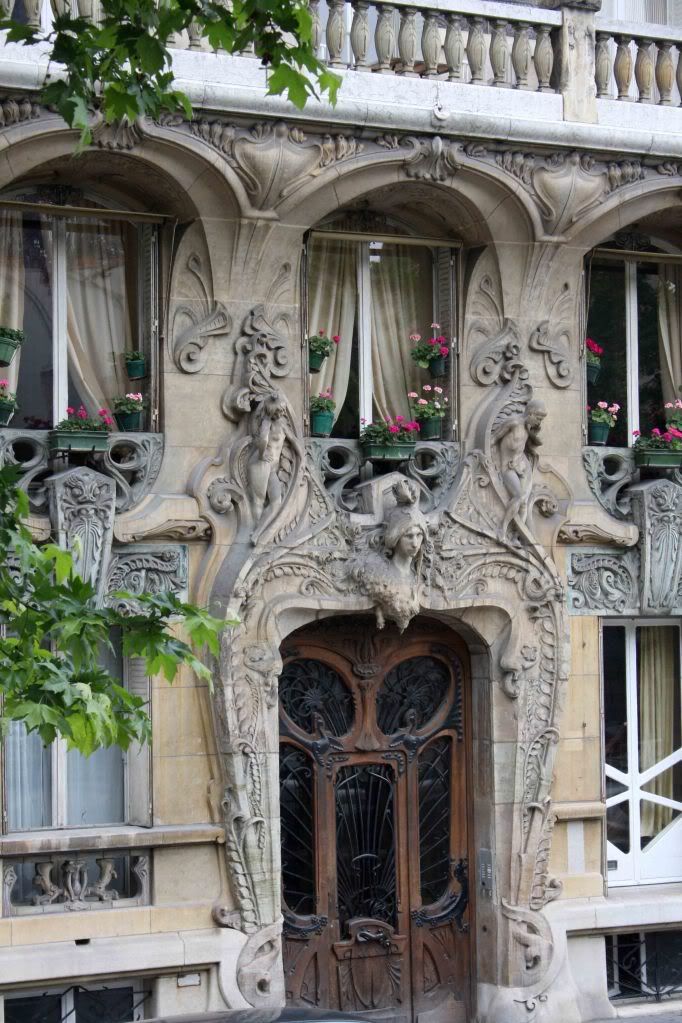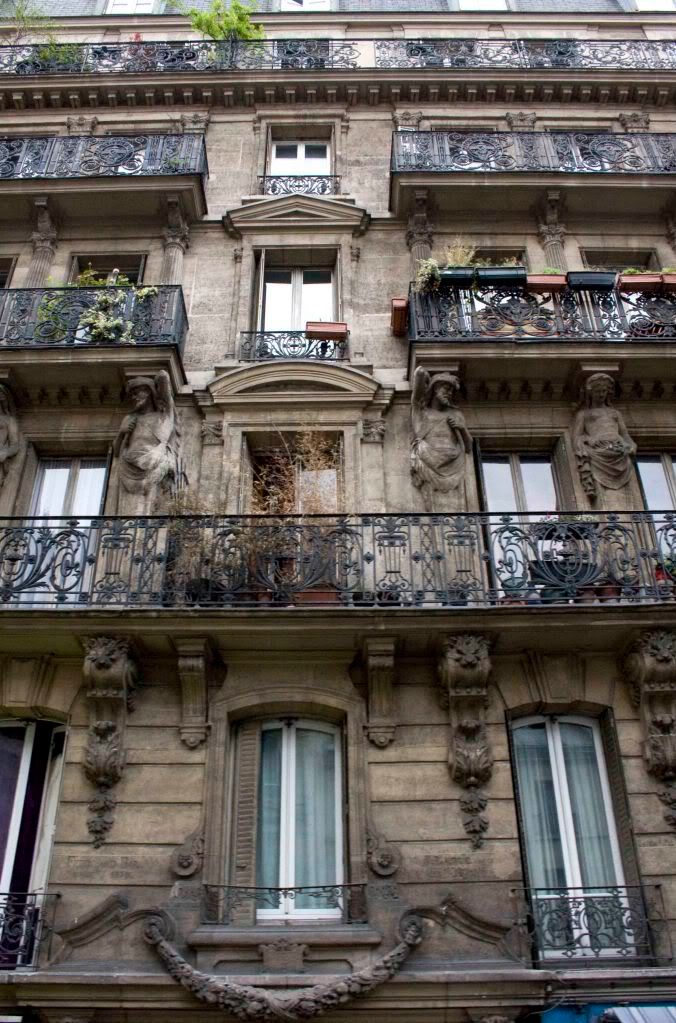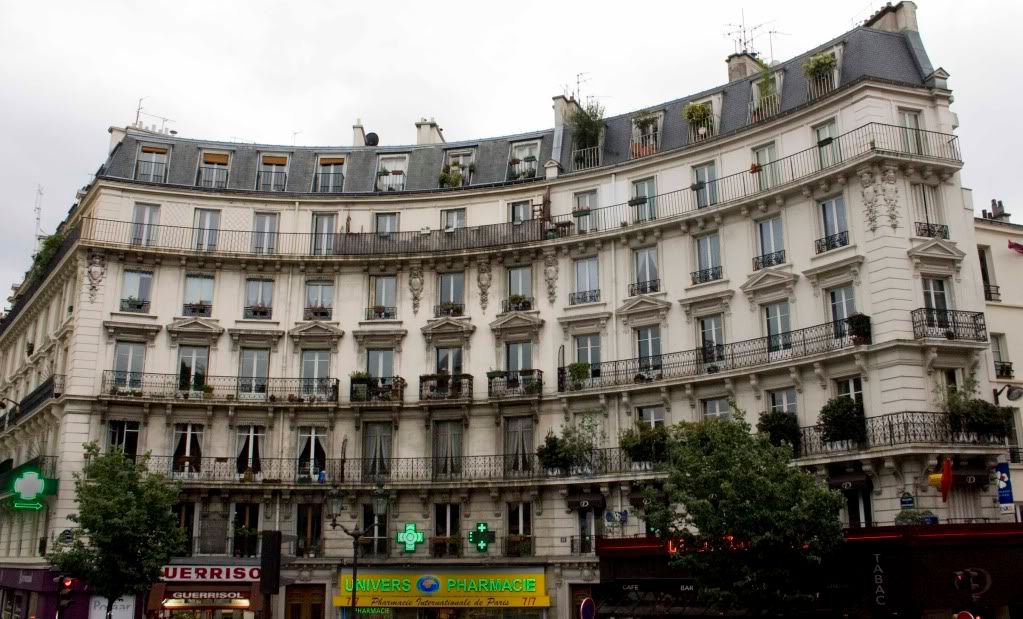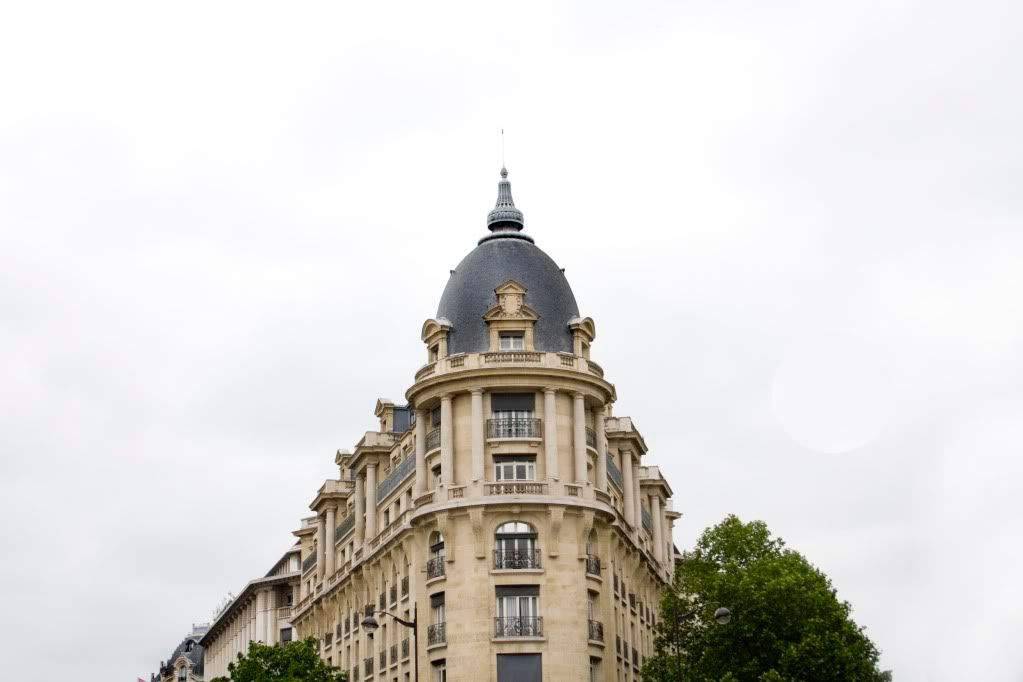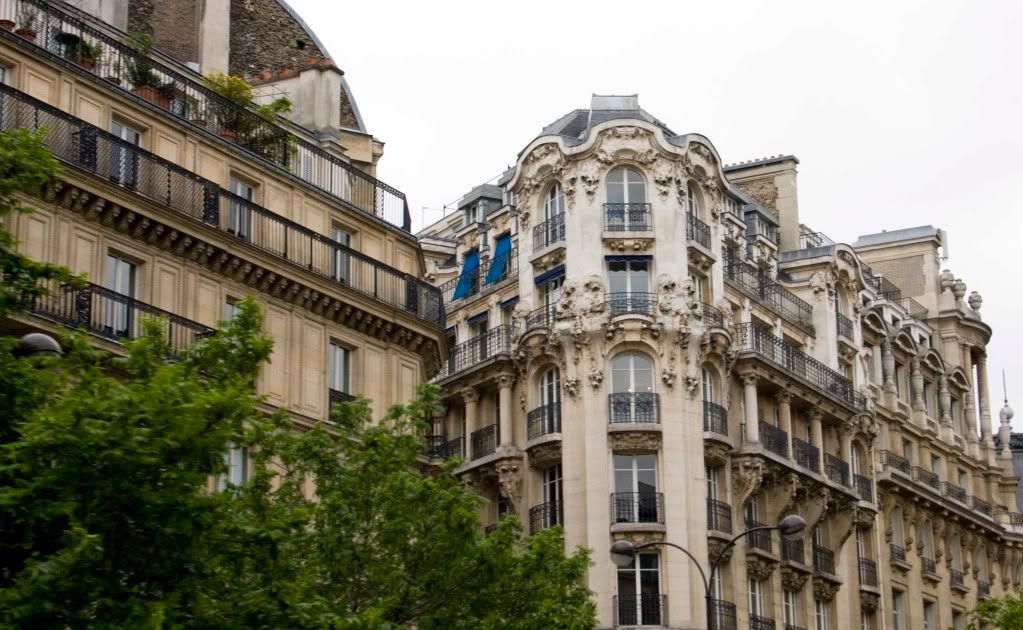 And can I just say that in Paris, they seem to always build everything big. And if it wasn't big enough then they'd just build another one... bigger. Ugh. Such a little man complex. lol!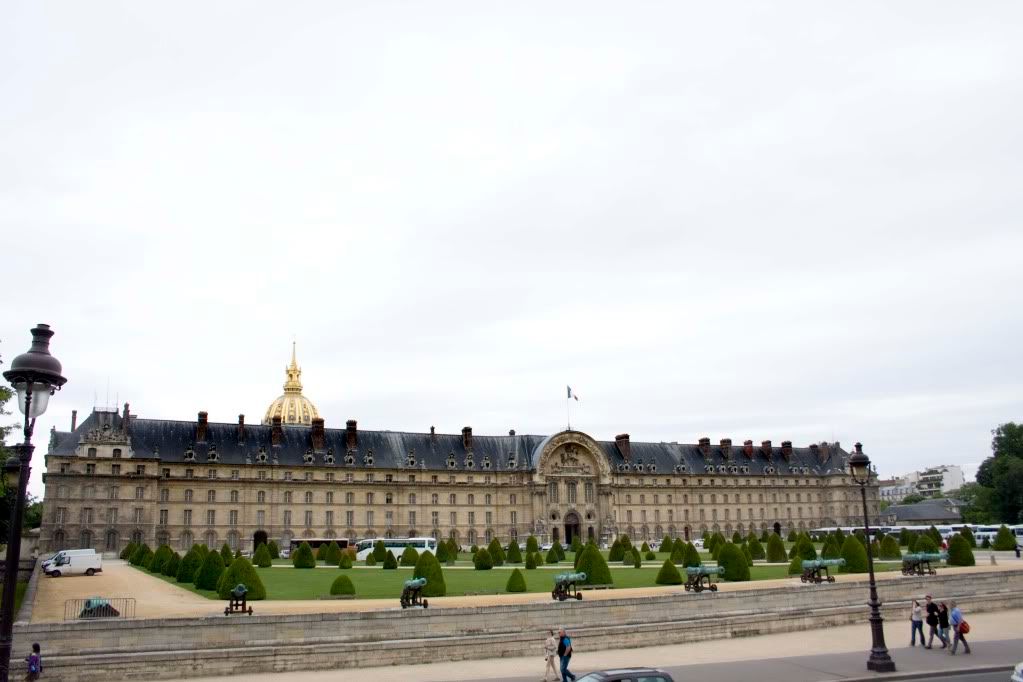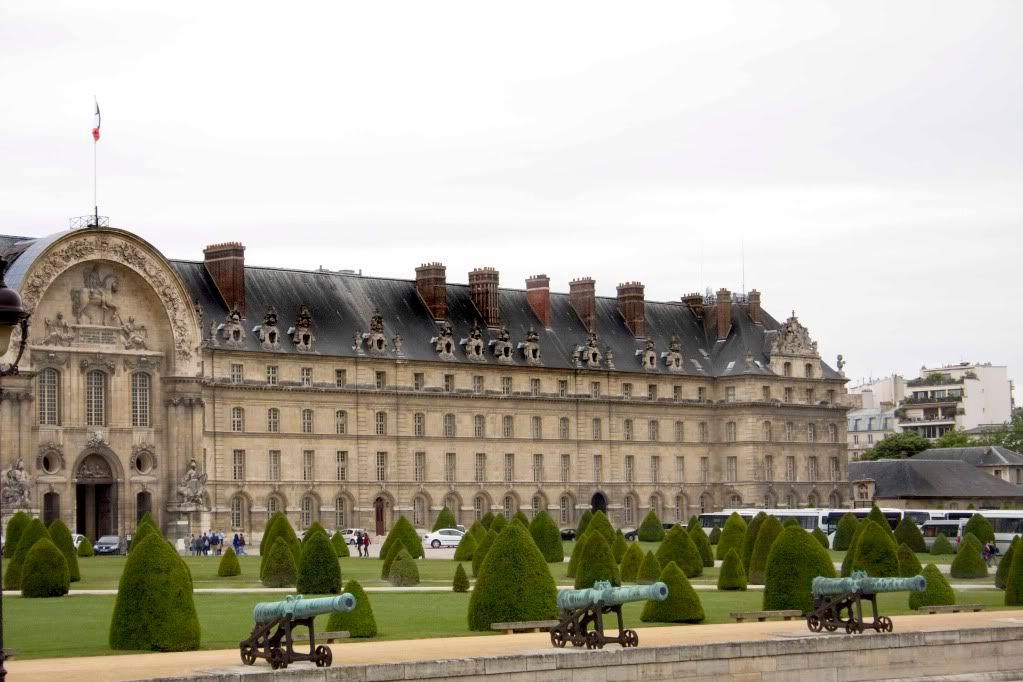 While on our adventure, it turns out that around the Eiffel Tower there were some HUGE parties going on. The Rugby team was going to win the championship, and so they were celebrating in support... crossing their fingers for a win. So while that was going on, they were also having some roller blading world record for the highest jump ever. This thing was propped up on the Eiffel tower. So we did as everyone else was doing and just packed in to watch, having no clue what was going on since it was all in French. We figured, something cool to be going on since there were so many people and tv crews and a dj there. So you can see the crowd behind us. And that arrow... lets just say there were at least 1000 more back behind that fence. And yup, there he is just jumping off the platform. He slipped on the way down so it didn't count. He was going to do another jump a little later that day. It was so un-exciting it was almost sad. But hey... it was an experience, in FRANCE. Am I right?!