So I decided to pull up a few of our bizarre cakes we've done over the last couple of years. We don't have too many yet, since we don't want to do too weird at their friend birthday parties. We have more than this, but thought this was a good sampling....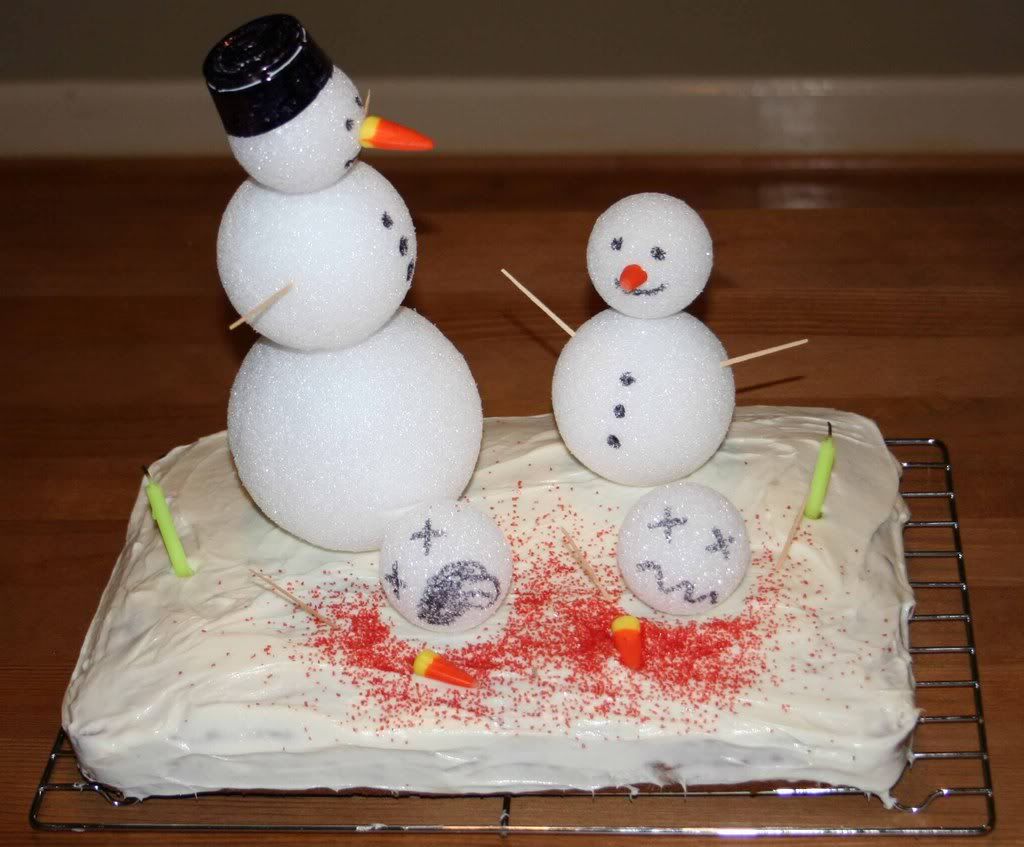 This is probably my favorite. Nutmeg really wanted a snowman birthday cake. She loved snowmen (and of course it's right when we moved to Georgia.. sorry about that girl!) so here is what Matt pulled together. Remember that Calvin and Hobbs with the snowmen? And just a note, poor Nutmeg was only TWO!!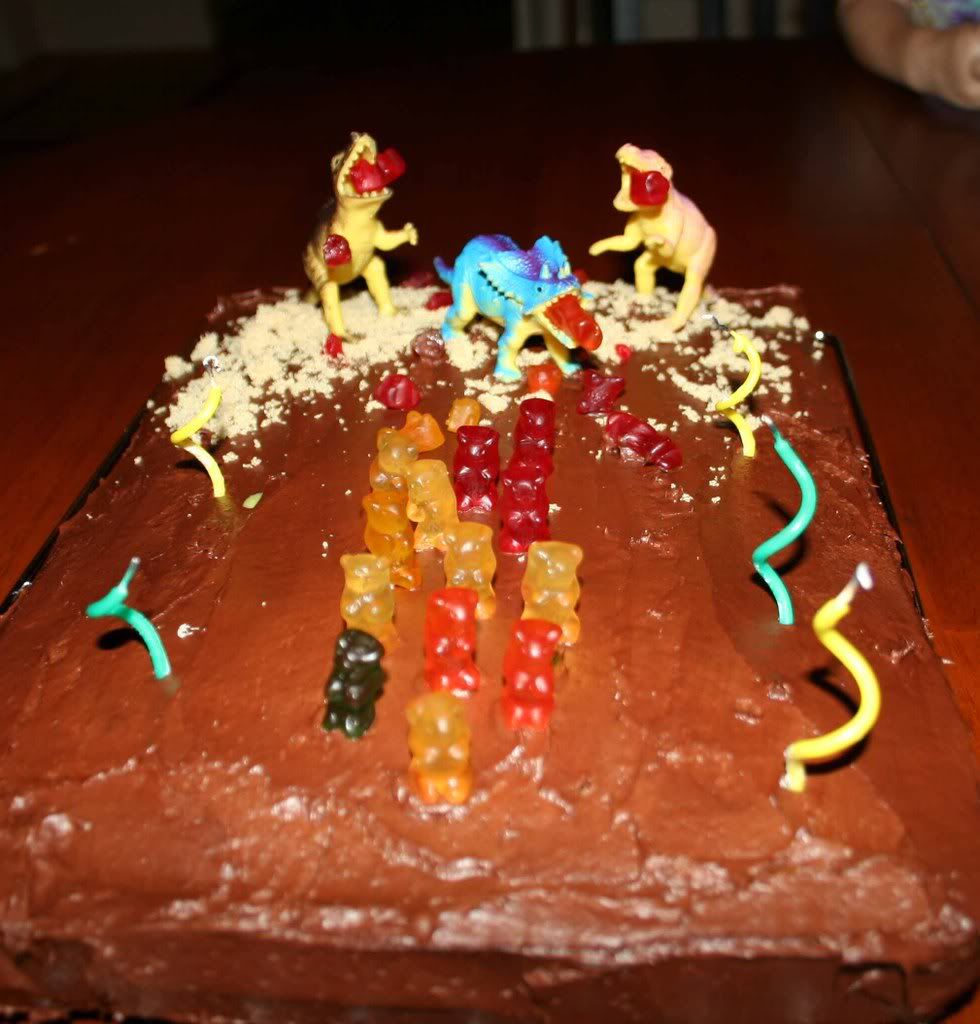 Bug wanted a dinosaur cake. We had a really good one we were doing for the friend party, so didn't want to do too much for the family one. Again, Matt got to work. You can't really tell here, but the dinosaurs have shredded some of the bears to pieces while the others are running down the alley....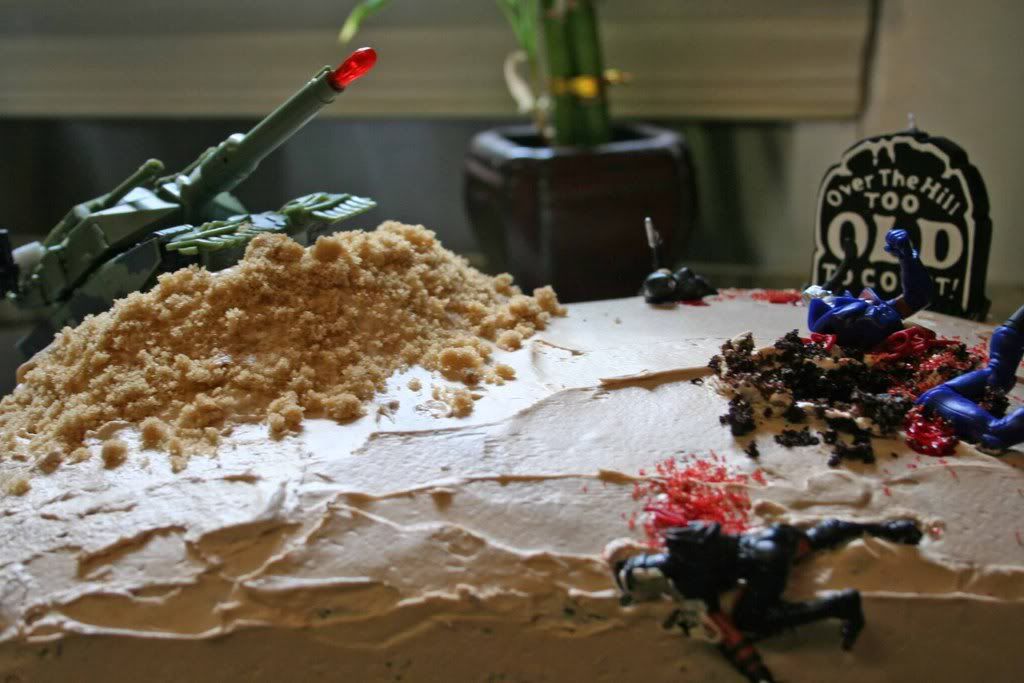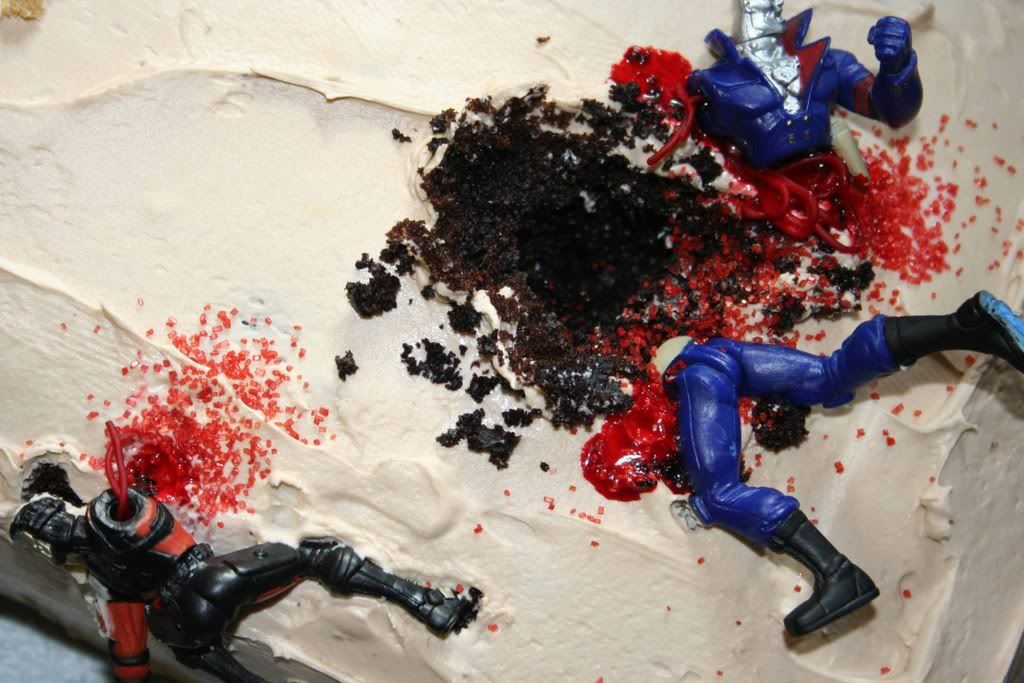 We decided to do a transformers cake for Matt's birthday. Gross was the only way to go for this one!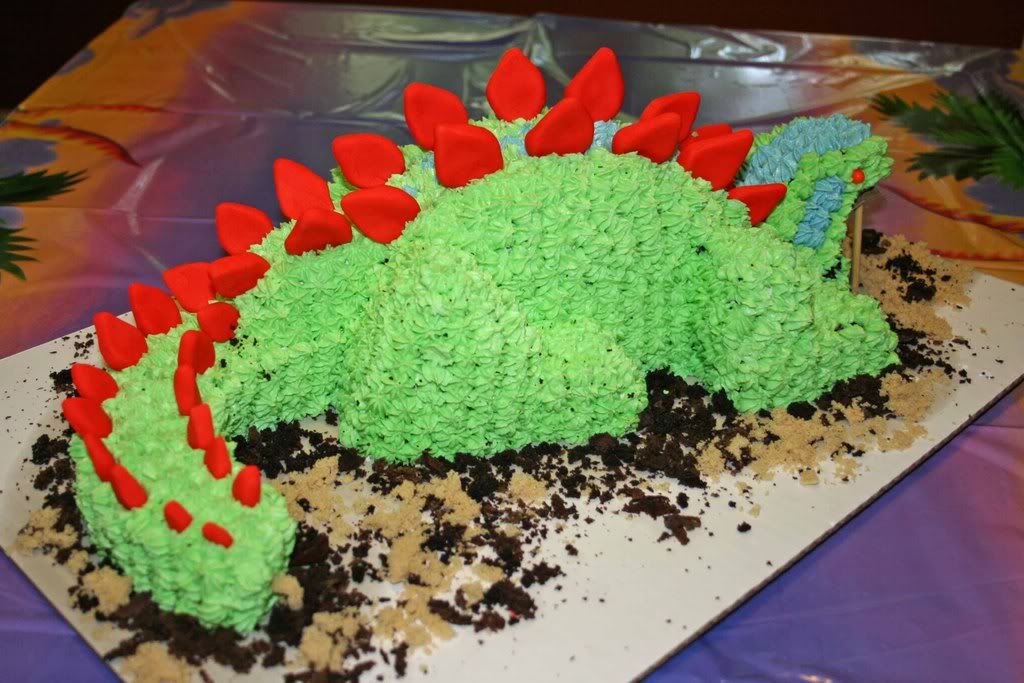 And just so you know that we can do a cake if we really try... here is the real dinosaur cake for Bug's party. It looks like a lizard really, but it was still impressive. Now if only the head would have stayed up by itself. Maybe I really should have followed the directions!