Friday was a good day! Nothing but rain and more rain. It felt really good to have a day like this, and I think the kids agreed. All they wanted to do was to play outside in the rain. I was up for it, although a little on the chilly side. So the kids pulled out the bikes, and had a blast! Sometimes I just wish I was a kid again. :) I wanted to put this up yesterday, because by now it's "old news", but I just couldn't bring myself to get on the computer. It wasn't on ALL DAY! Now that says something! So here's summary of yesterday outside.
I think this would have to be one of my favorite shots. She actually posed with a face, and I had to stop myself from laughing out loud!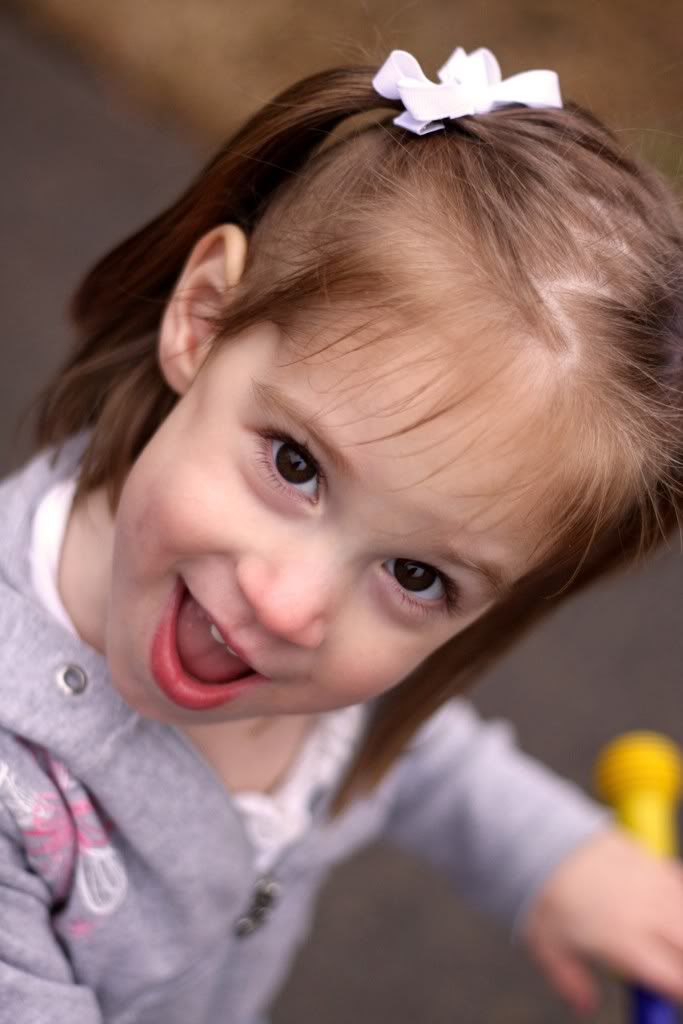 This was one of my favorite moments:
Nutmeg: Does this face look like I'm trying hard to win a race?"
Me: "No, it looks like your trying to poop"
nutmeg laughing hysterically, and then cracking up every time she thought about it
When asked if I could get just one picture of him. I guess he let me....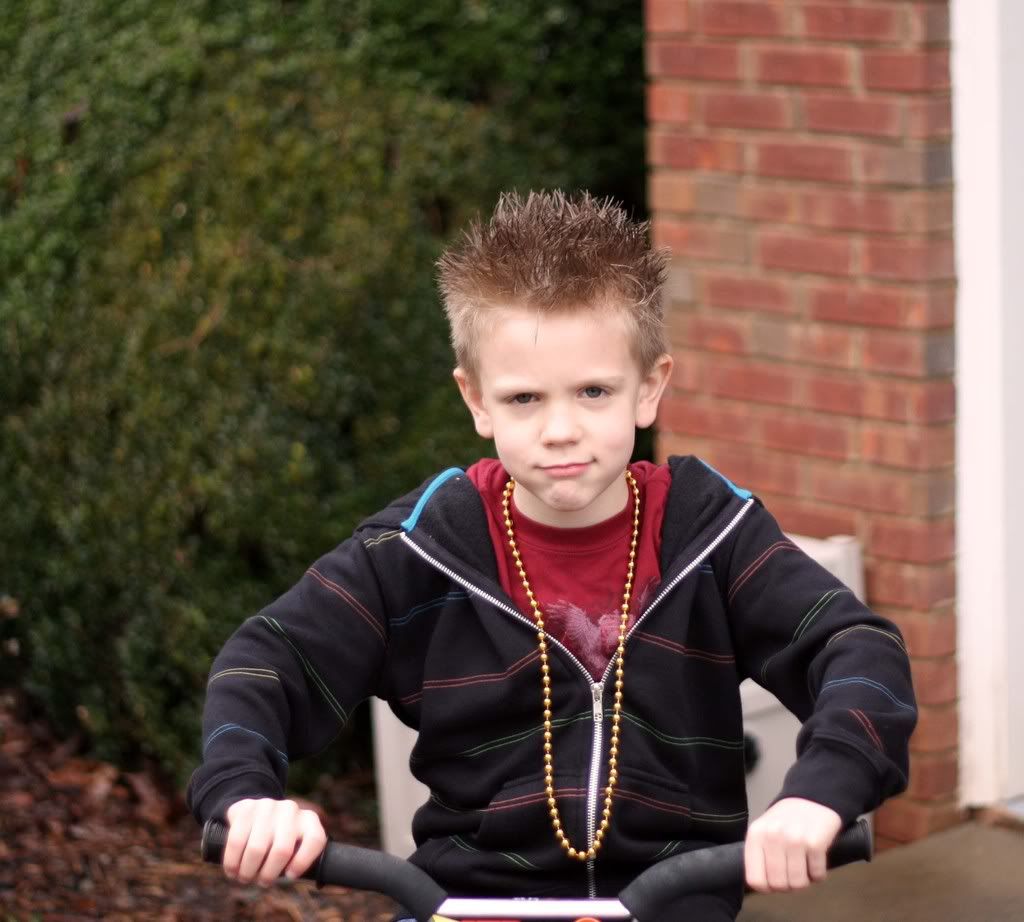 This would be our version of "Speed Racer". Now this type of picture he thought was
very
cool, hence I HAD to take about 30 more.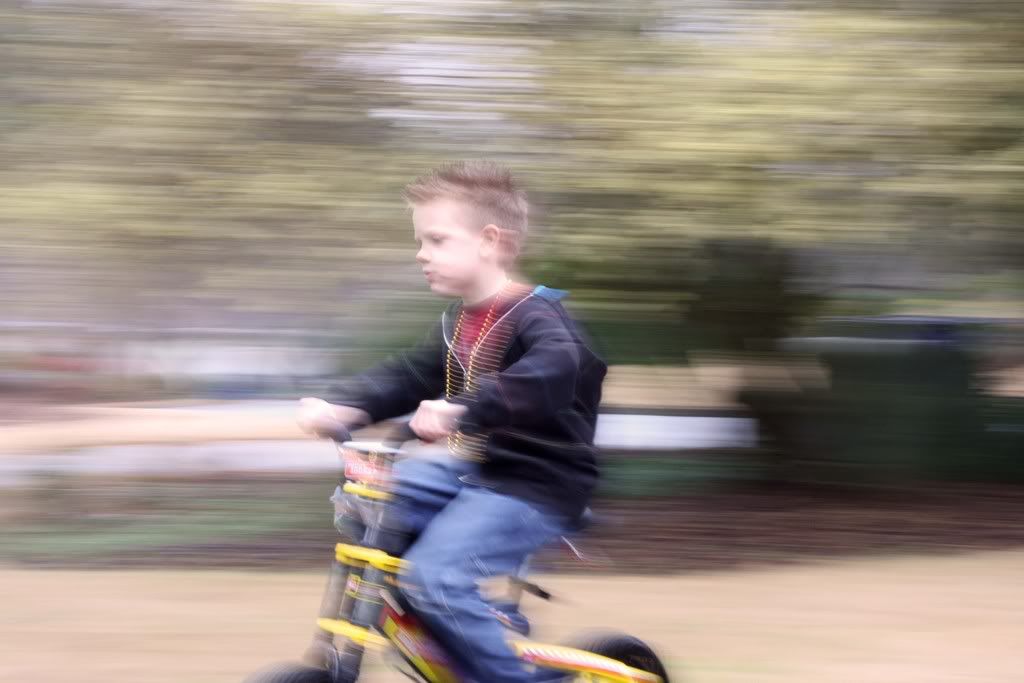 Still laughing to herself about the comment earlier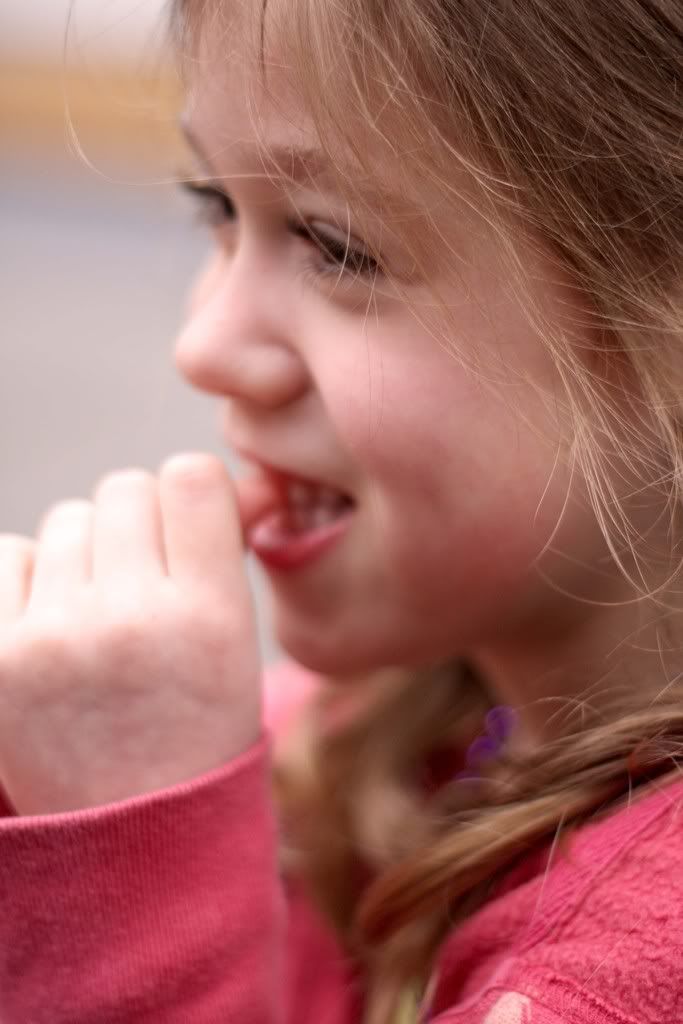 trying to figure out more cool Speed Racer moves he could do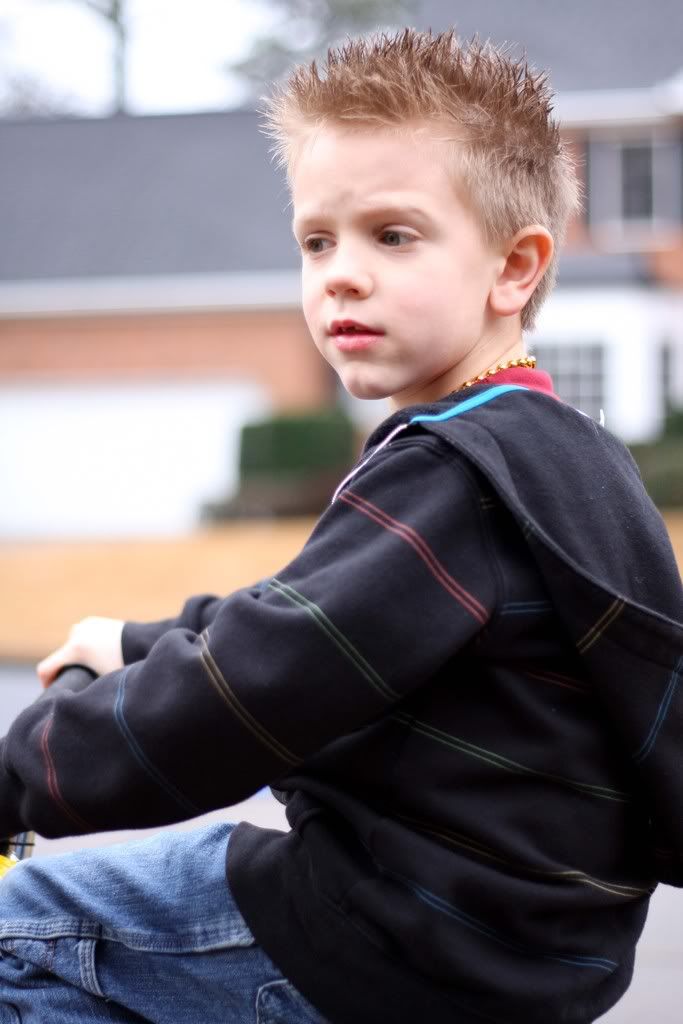 And when it was all done, this is how we all went in. Soaked up to the knees, or close too, wet shoes and socks, and very happy. Next in line was some warm apple cider (we were sadly out of hot chocolate) with some popcorn and High School Musical. Who cares what's for dinner!