Okay, are you really ready for this. You're going to want a face mask and some oxygen before you're done! Just kidding. I tried not to drag you through too many of the smoggy photos. I really don't have that many of China because of just that. There wasn't anything you could see.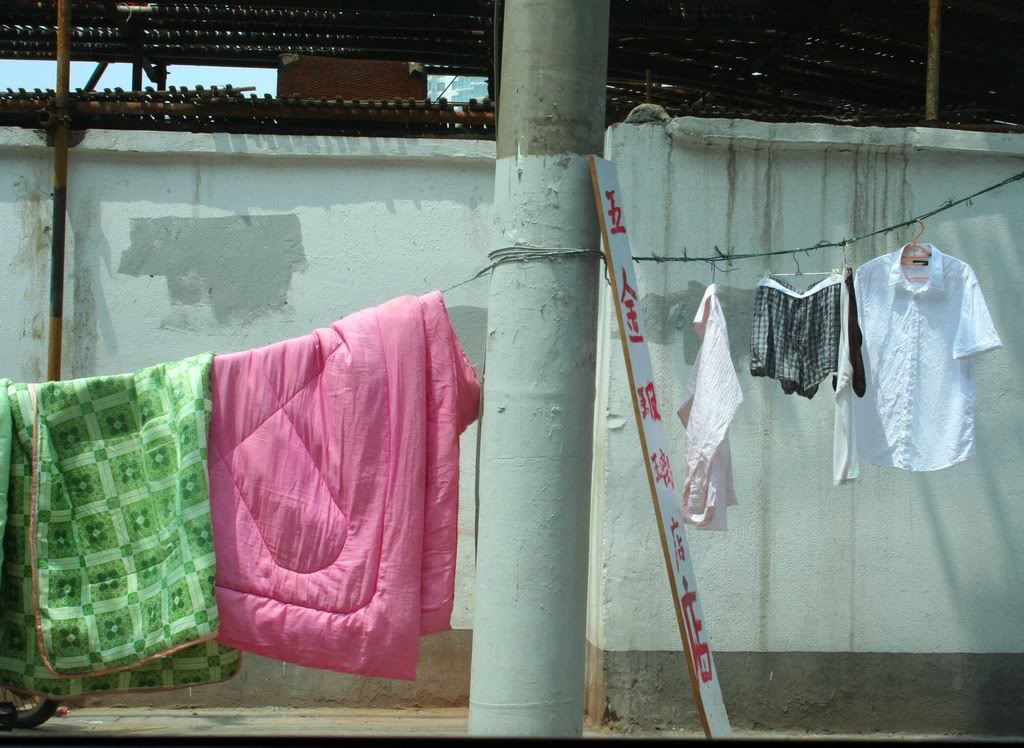 This was nicknamed "the 580" because there were 580 knock-off shops in here. Little did we know ALL this stuff was illegal. We came home with some pretty good stuff though!
This is the fabric market, although to you it may look just like the 580, but it wasn't. Here we had all our clothes made... and it was so cheap and lets not forget legal! Some even had jeans made and they were only $15. Ahh! This was probably the only thing I thought would be worth going back for!
And NO, it's not just bad photography on these next few. This is really how everything looked since it was covered in a film of smog. Some days were worse than others, but this was just your average look here. My heart actually started to hurt after walking around outside for a few days. I was SO glad to be home!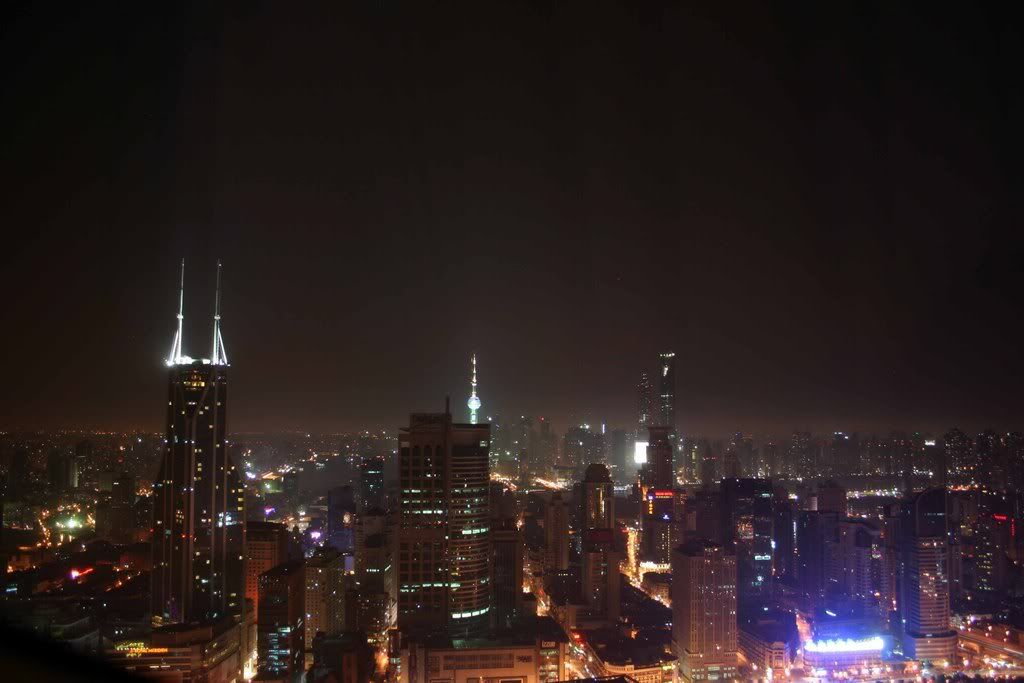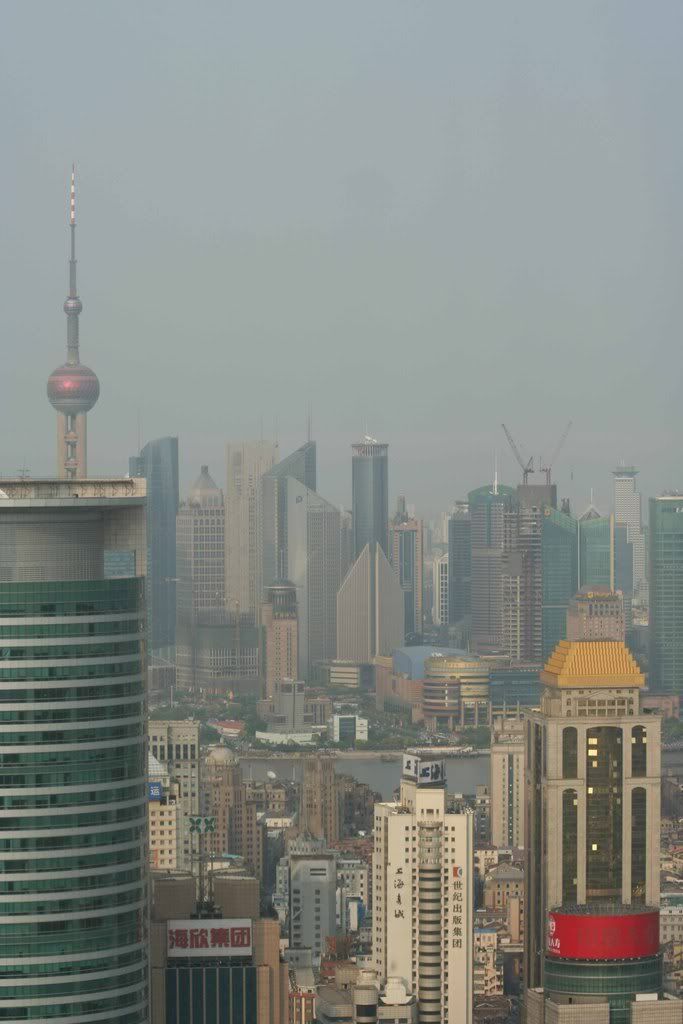 This was first thing in the morning when we woke up, before the winds had a chance to clear any of the smong. Remember we are already 80 floors up.... so there should be tons of buildings visible below....