(while pulling out of the driveway to pick bug up from school and seeing the first tulip in our yard)
Ase: "Look mommy! You painted the flowers!!!!"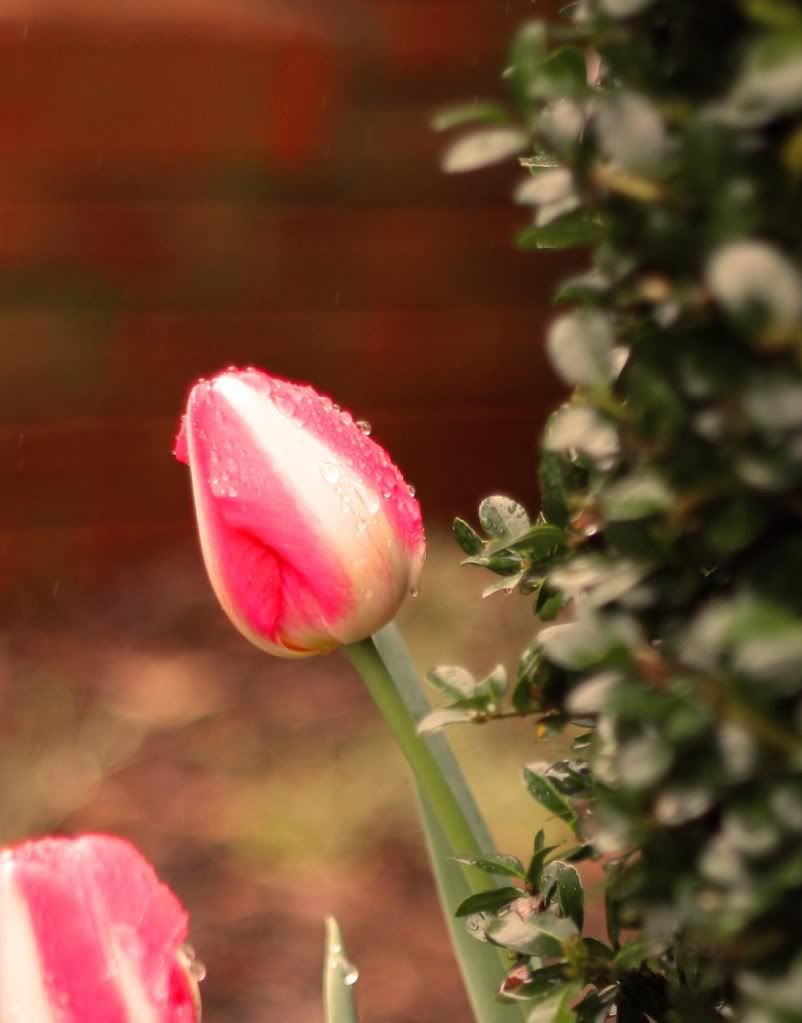 And another funny thing that happened today (however, this may be TMI, so if easily offend, please stop now), didn't happen until all the kids were in bed. I sat down on the toilet seat and I literally slid right off! Bug had taken the squirt bottle (and yes, thank goodness I'm POSITIVE it was water) and sprayed the entire thing down until it was covered. Why? No clue really. But I will tell you. If you ever want to get your husband back... spray down the toilet seat. It's grossly slippery. Not something you desire from a toilet seat!
And I did spare you a picture of that, but here is a flower from today. It was pouring ALL day and although the color is iffy, I loved how it caught the water drips. But I am SOOO ready for some sun. Please!!!