So why Penn Sate? Matt was born there. It's where his dad was going to school when he was born, and he's always been a huge Penn Sate fan because of this. It's literally in his blood. But the poor guy has never been there. Never. So of course, I decided we needed to head over. It wasn't too hard to convince him, so we made it fit in the plans. We got up in the morning and were able to walk around the campus, trying to convert the kids to Penn Sate fans. They liked it enough to want pictures and souvenirs. Guess we'll see come football season how well it worked! And of course we had to go to the ever famous Creamery. The ice creams were HUGE! If we had any idea they were that big we would have gotten one for all of us to share. The kiddos totally lucked out in our lack of knowledge. Won't be the last time I'm sure!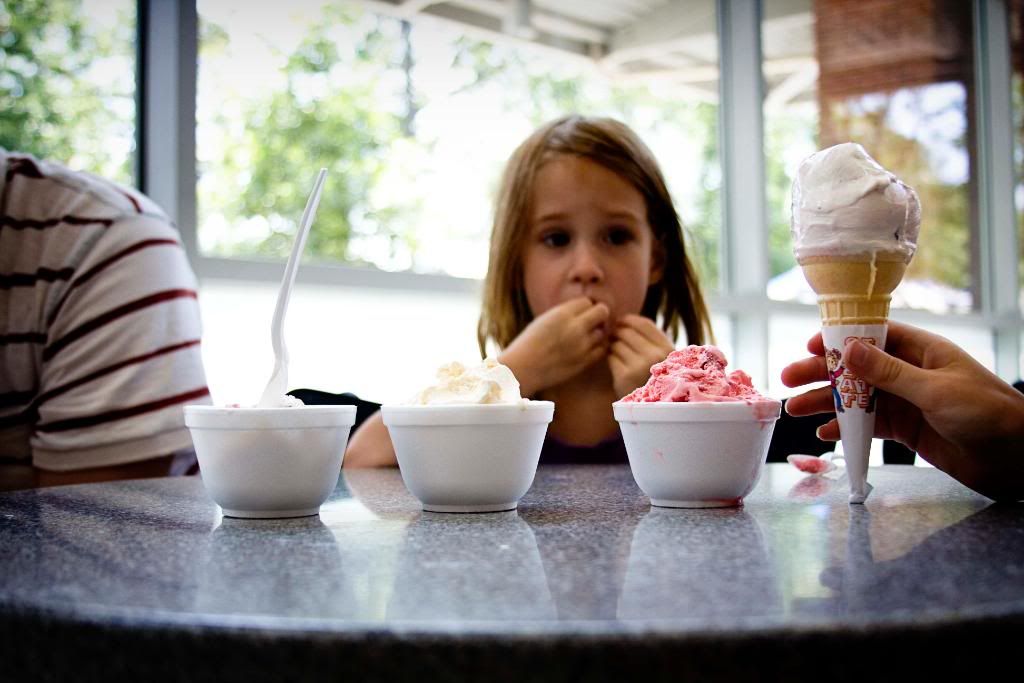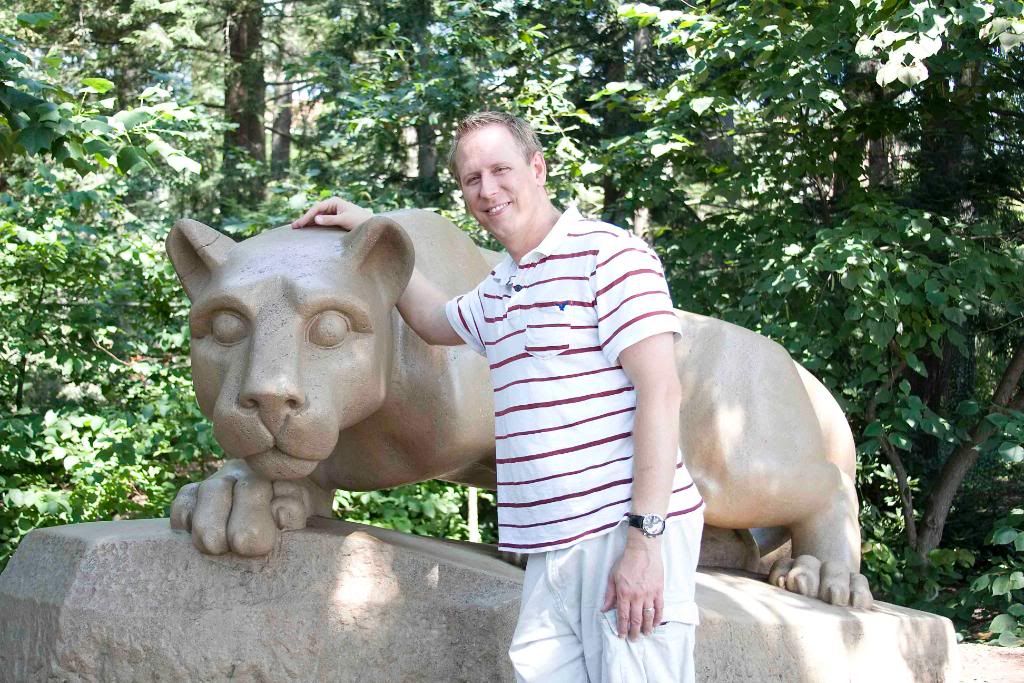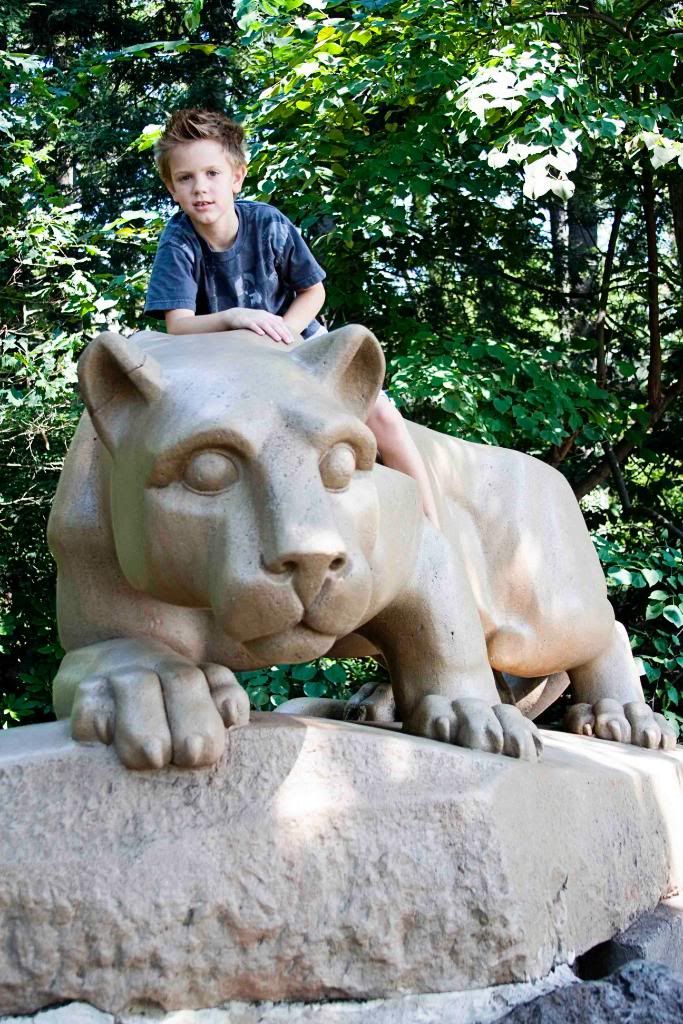 >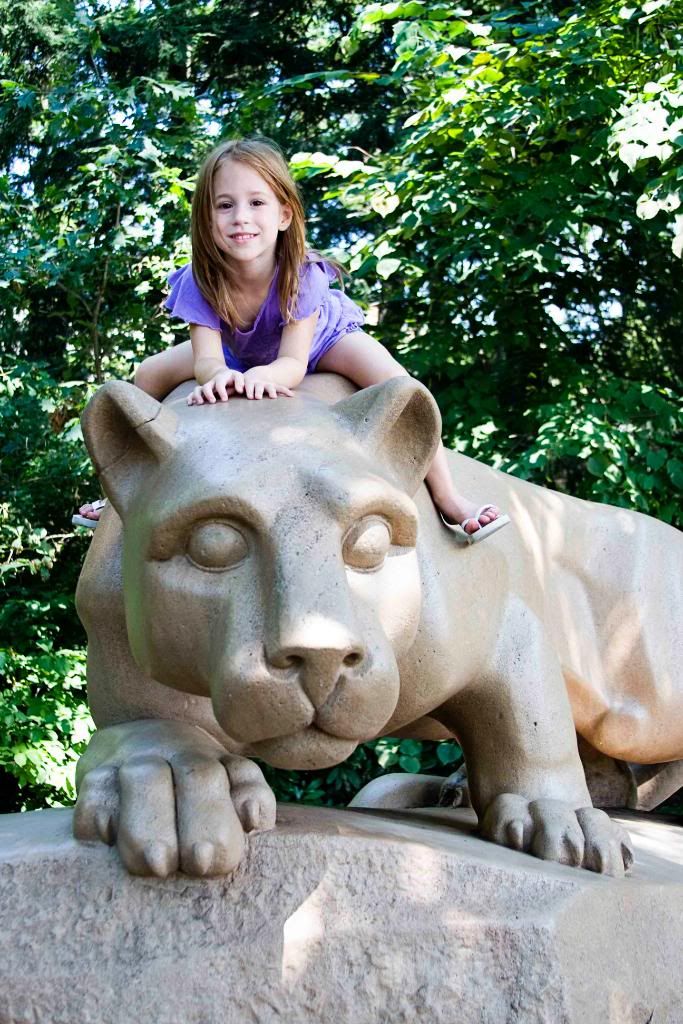 But don't think we stopped there. No way! On to DC. It's only another (yup, you guessed it) 4 hours. Bug has always wanted to go here since he was little. He wanted to see the Lincoln Memorial more than anything else. So we HAD to do it on the way too! We got it about 7 that night (we didn't plan for traffic too well from Penn) and dragged the kids out walking that night until about 10. It was nice and cool, so I wanted to get as much of the walking stuff done as possible. And all things considered, they did amazing.
The wall. I do wish they had this better lit at night. It was so hard for the kids to actually grasp anything. But, they kind of got it.
We were sitting atop the Lincoln Memorial (well okay, just on the stairs) and we couldn't figure out what was going on with all these search helicopters that kept scoping out the area. Next thing we know.. one of them is dropping the President off at the White House. Very cool indeed!
Matt snagged these at the new World War II monument. It was absolutely beautifully done and a great addition to the area.
And of course, the white house. We actually stayed in a hotel that night 2 blocks from the here. It was perfect for walking around that night. :)