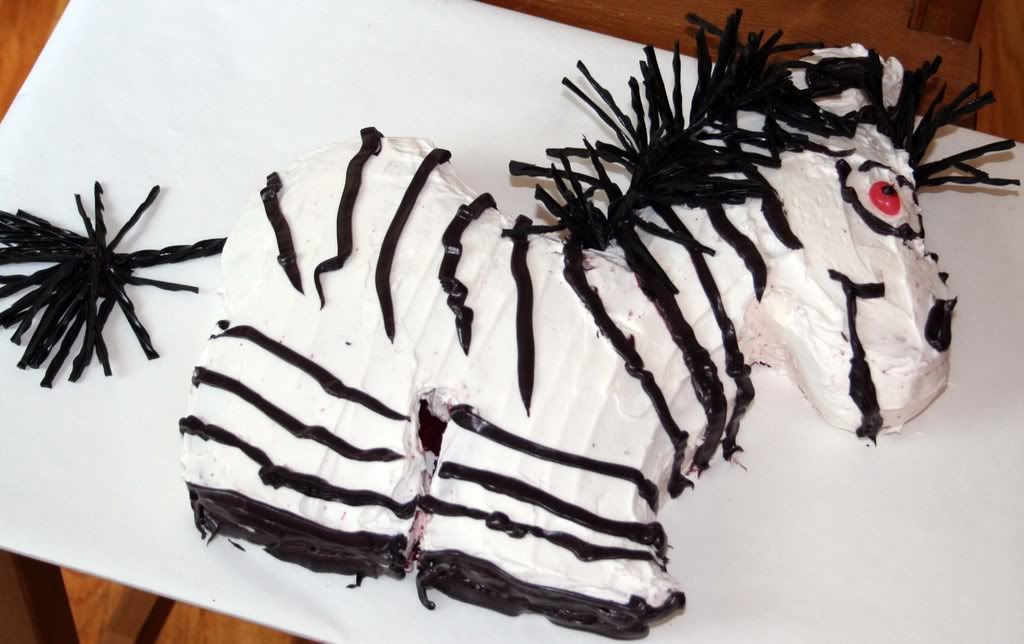 So here is the cake I made Ase for her birthday. She LOVES zebra's, so it was the natural choice. The hair was the part that was the most fun. Good thing we all love black licorice here!
But of course I had to add some "tradition" we'll call it to the cake. I didn't want to do anything too disturbing to the outside on this one....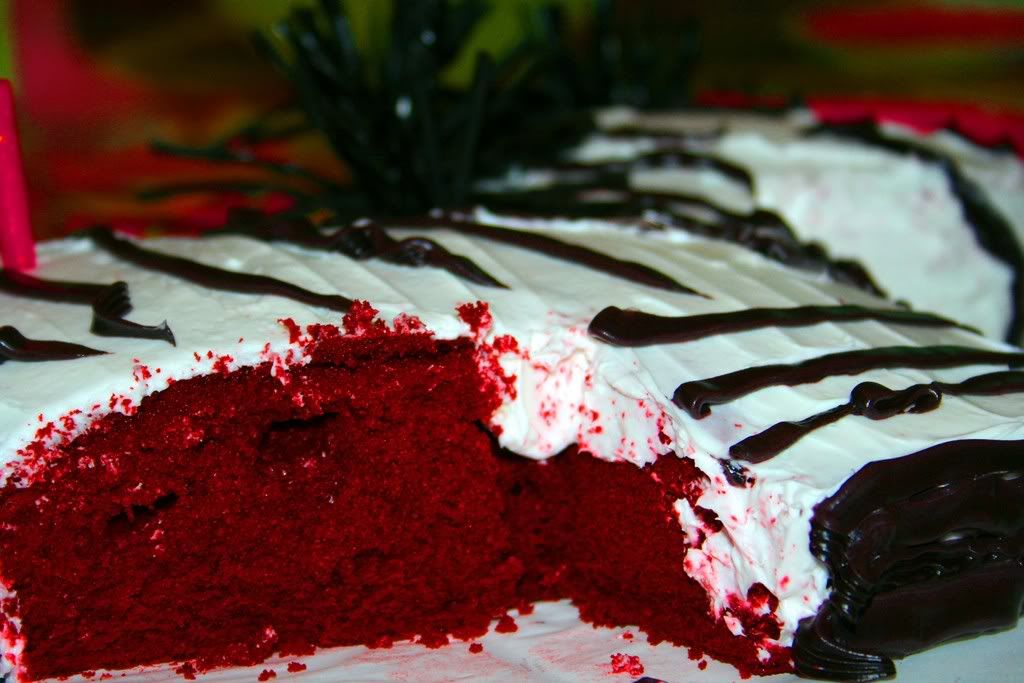 so I didn't it on the inside. The kids thought it was pretty cool that when you cut it open it looked like blood. Nice. And we incourage this in our kids?!