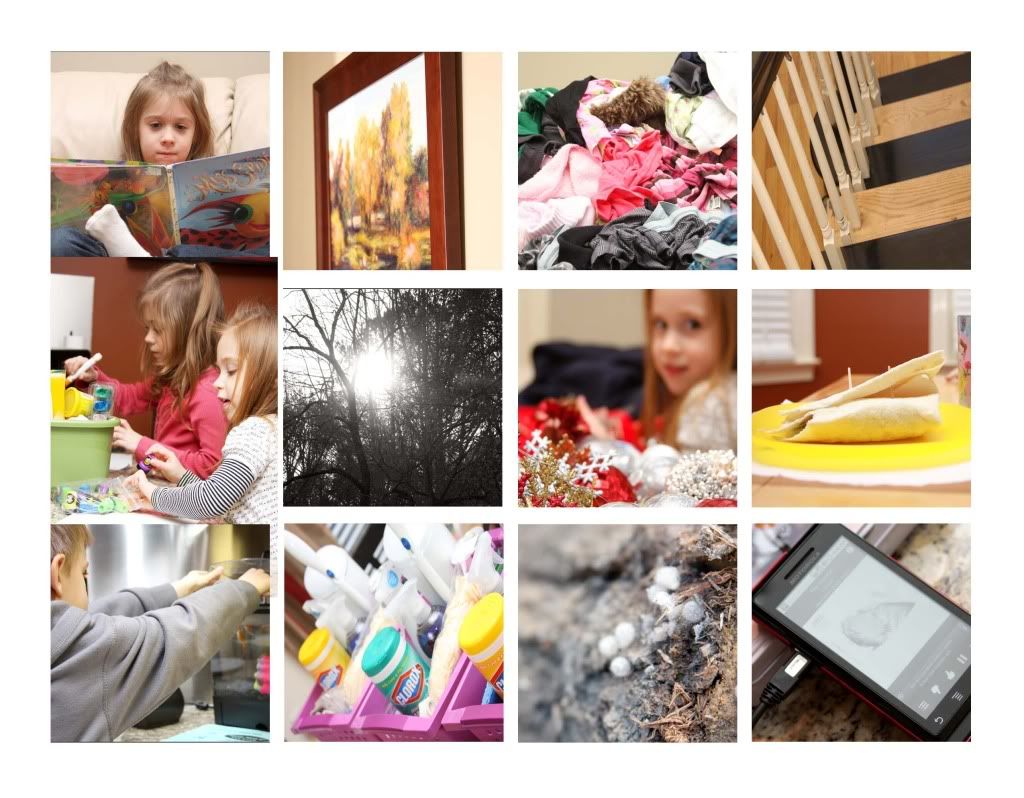 Inspired by a
blogger friend
(it's a one sided relationship, but I'm okay with that!) to try this, I had to give it a go. I have many photo projects I'm working on this year, but thought squeezing in one more wouldn't hurt. On the 12th of each month you take 12 photos, kind of journaling the day. And of course, there are 12 months, so it all works together with perfect symmetry. Now if only my days could be so well planned! So here was today. Happy 12th! By December, I can't wait to see the results. And hopefully, I will start before 3pm the day of!
As for what I did, lets see if I can list it, or at least some:
*woke up at 6:40. Right on time. The kids were both up and happy already. Great start.
*got the kids off to school
*worked on laundry, and then more laundry
*got the youngest in the tub
*finished painting and hung paintings in the hall
*still working on the stairs. beginning to think the project will NEVER end.
*had Pandora running for most of the time on my phone.
*kids came home from school
*started working on homework
*took the garbage out and saw a glimpse of the sun. Very happy moment.
*read books with the kids
*put away another section of Christmas. Should be done tomorrow. Worst part of Christmas
*fixed tacos. One of my favorite dinners from growing up
*fed the fish. haven't forgotten a night yet
*got the kids to bed. thank you.
*read a book just for me. hasn't happened in a very long time
*went to bed WAY too late. dreading the wake up in the morning.