A little while ago, Matt and I got to jet off to NY for a few days. He was working, and I was out playing. It was great, and it's easy to see why everyone LOVES NY. I so badly want to go back there for a girls trip. SO FUN! Our hotel was crazy. All the fixtures and wall hangings were just a little on the phallic side. Here are the lights. I'll let you decide what they look like.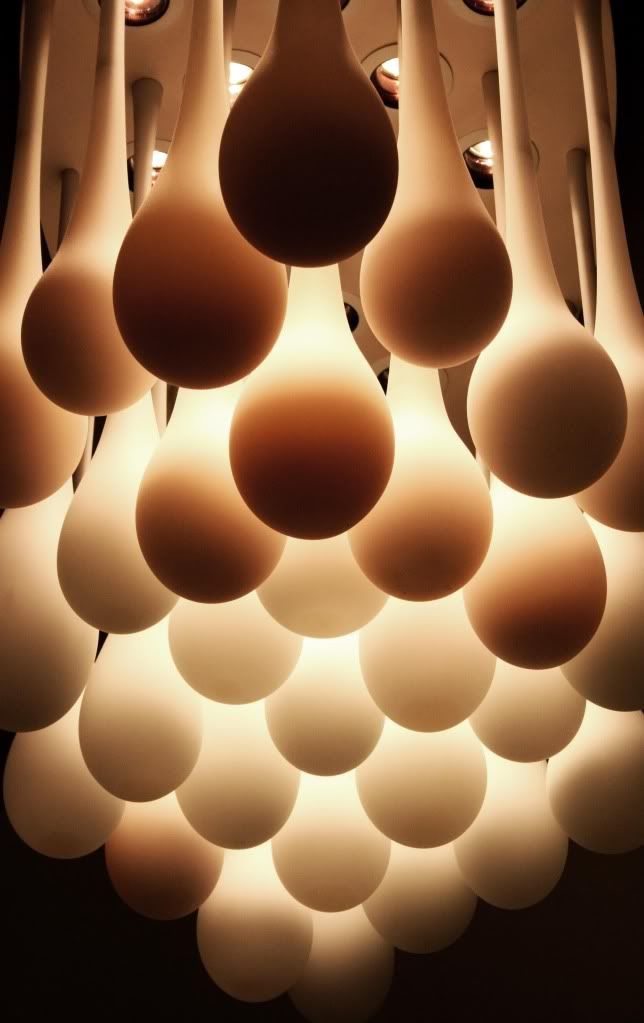 While I was walking around by myself, I decided I was going to document it anyway. So I took a bunch of photos of myself in all the different locations...
(me in Central Park)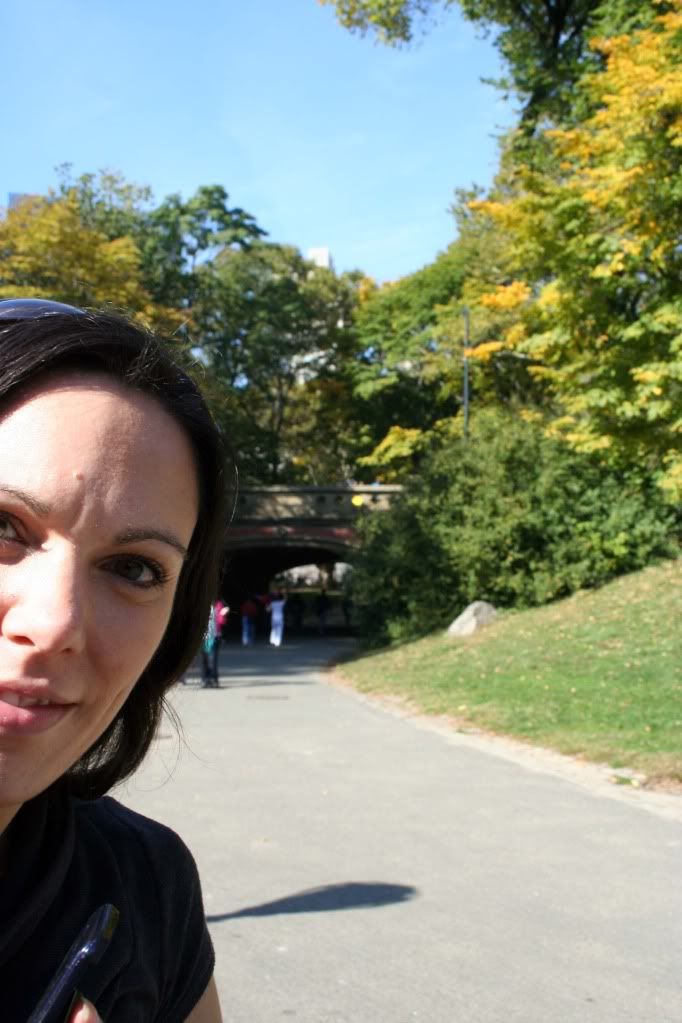 Then when finally Matt was able to join me in the evenings we took the same idea and continued to take pictures of ourselves. I was actually trying to make it so people didn't offer to take ones of us, so we could keep doing it our way! So here we are on top of the Rockefeller, and on the red steps right outside our hotel, in Time Square.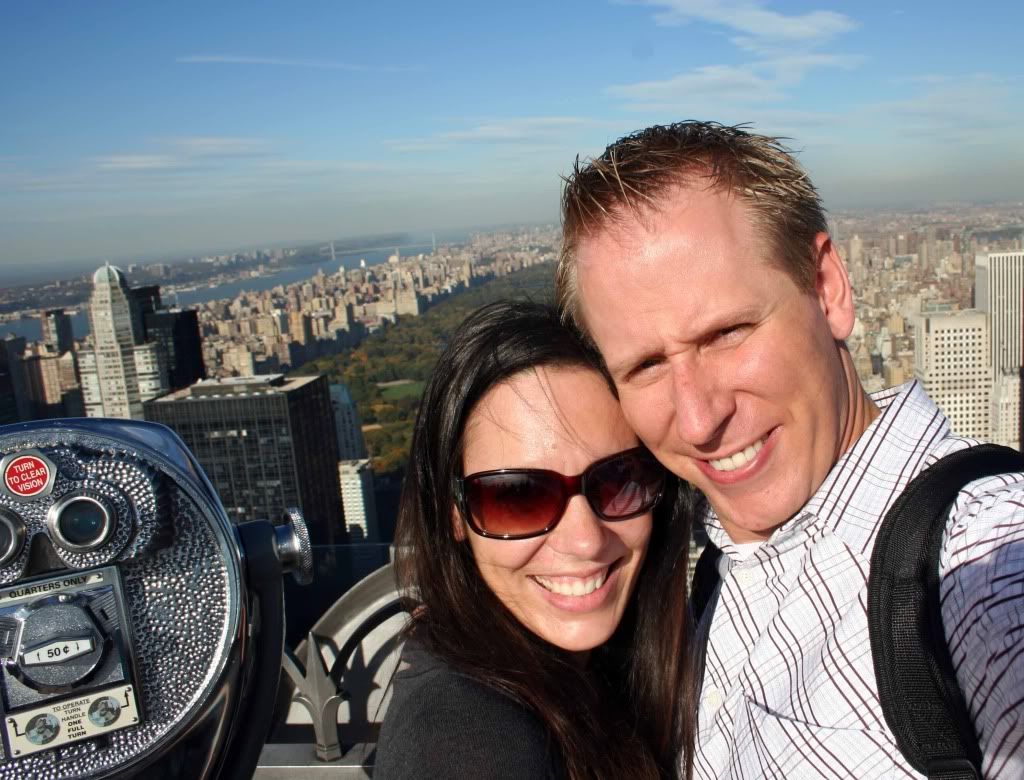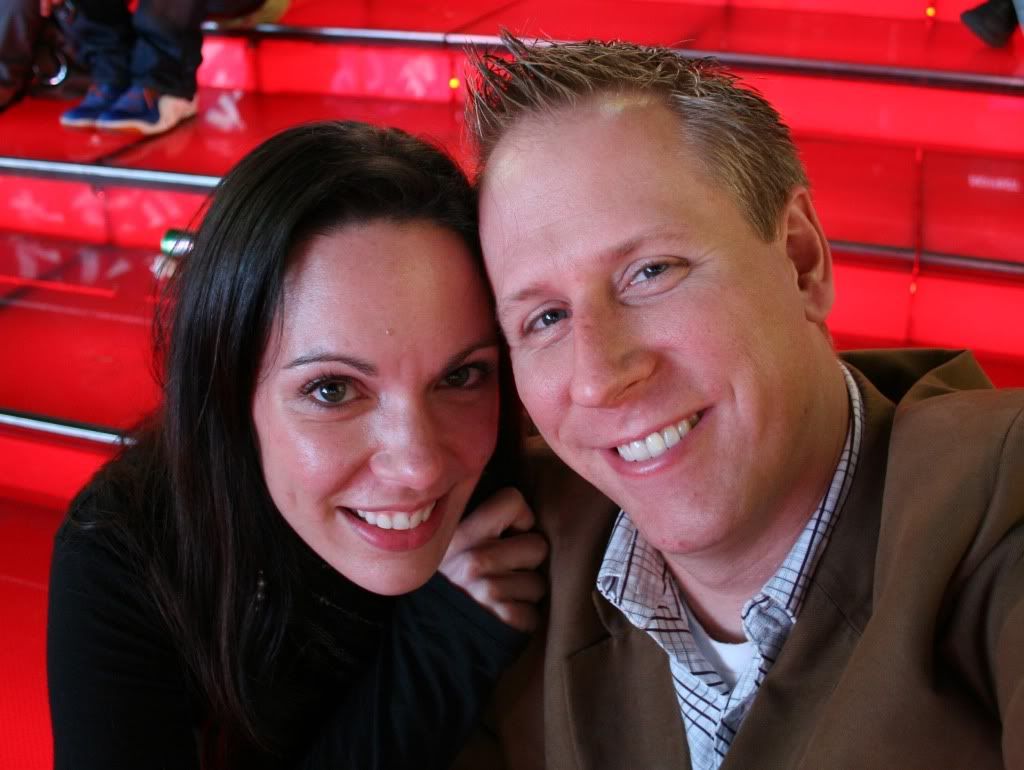 The Empire State Building. One of my fave photos. Hanging this in our bathroom. Those who've seen our bathroom will understand!
I also learned how to take panoramic photos and actually have them turn out. I had fun with these. The first is the Empire State Building in the NY sky line. The second is the other direction, with Central Park. I think you can click them to make them bigger...
Pretty cool huh!?