And I guess this was our weekend:
Our first camping trip with the whole family = very little sleep.
Ase actually sitting down for a meal.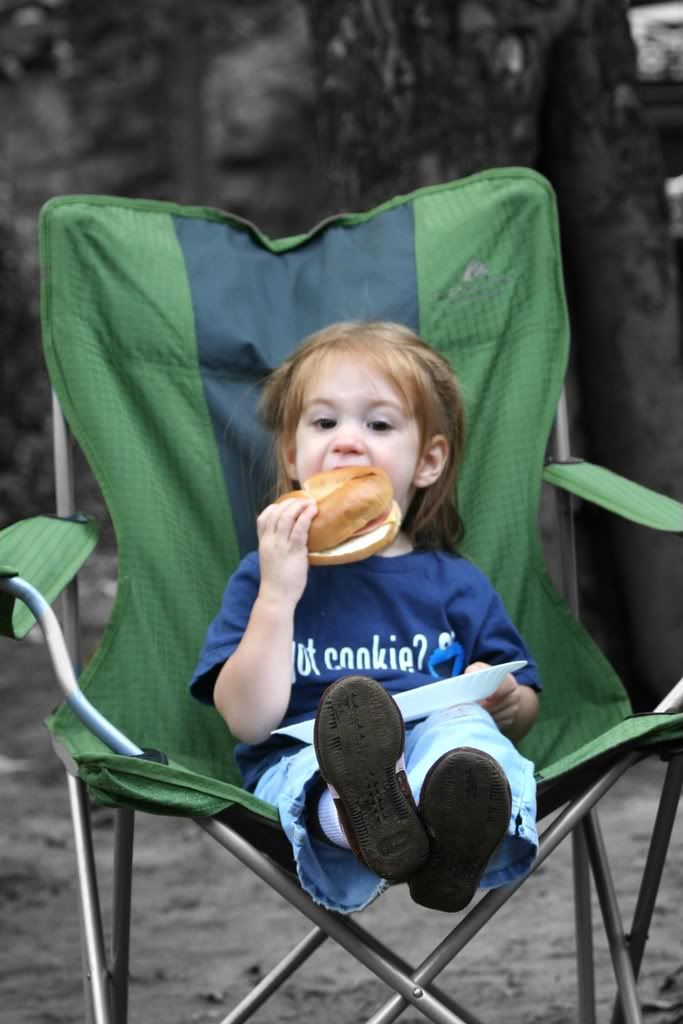 Nutmeg holding a bug of any type. And when she did, she really latched on. She cried for quite a while when this little guy finally jumped off...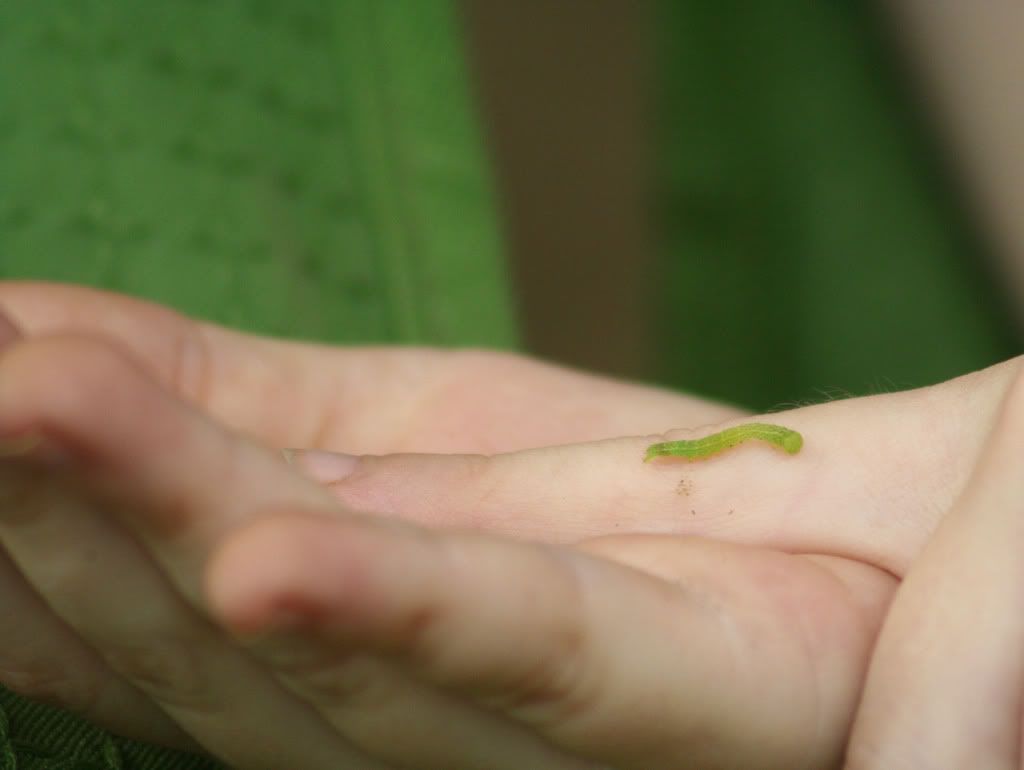 Daddy getting "stuck" with Ase for more than 24 hours. She wanted nothing to do with me!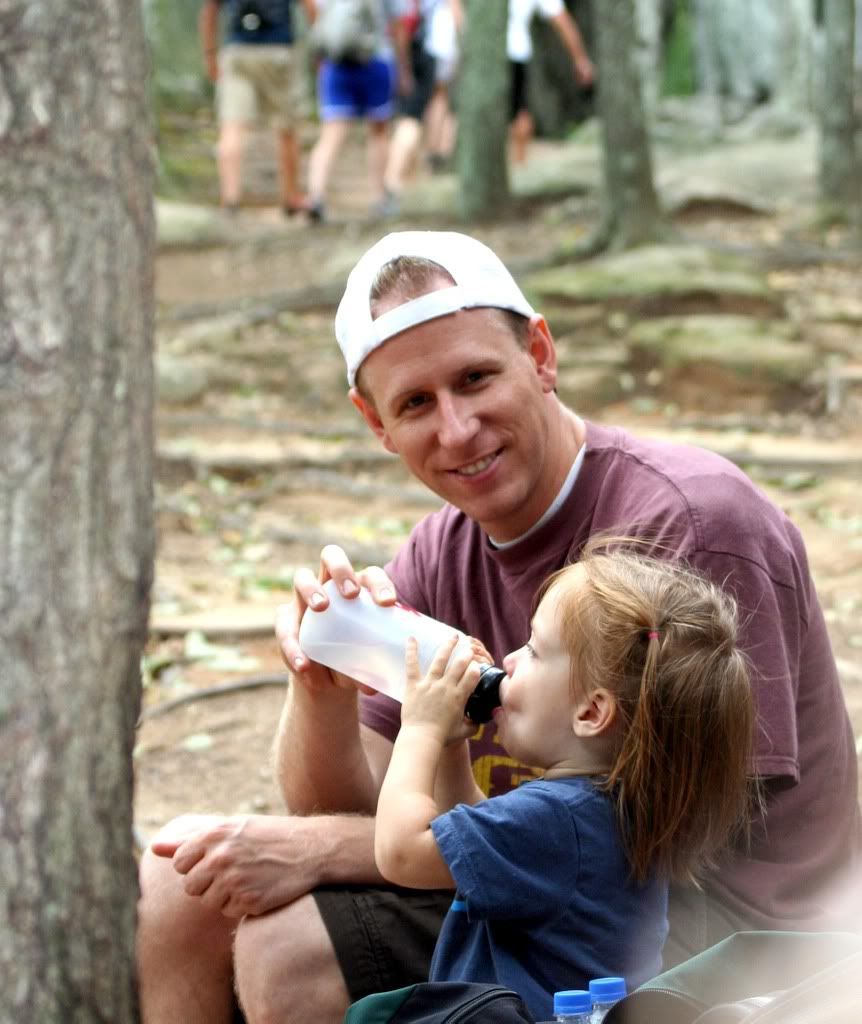 And finally, rock climbing and repelling. We harnessed the kids in and everything. I've been dying to do this forever, but now the kids are getting old enough we can actually make this happen. And they all want to do it again. Yea!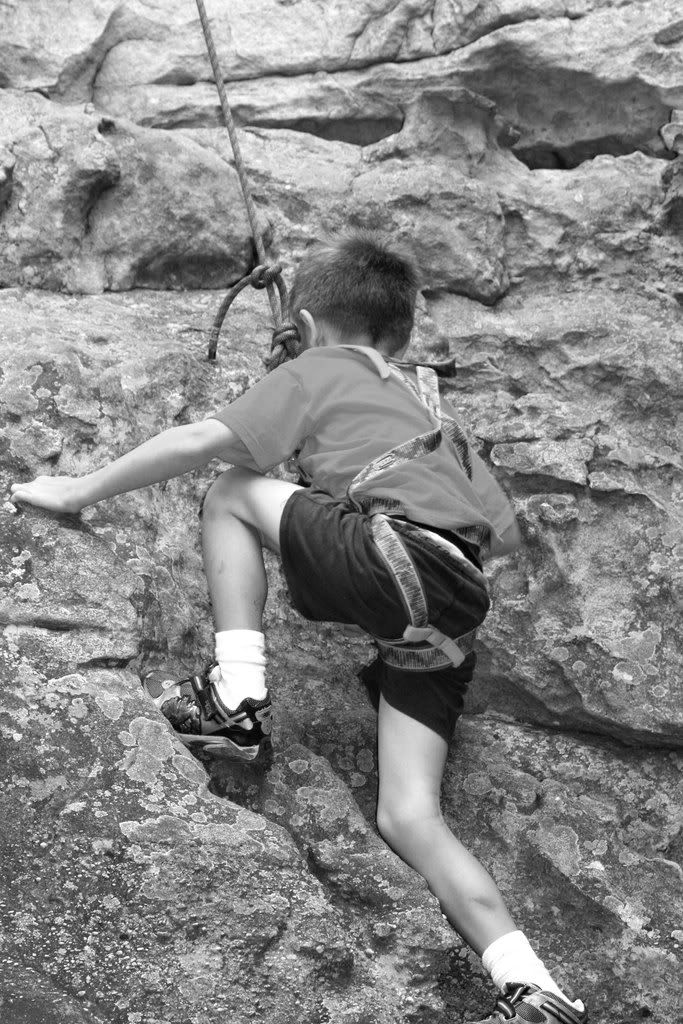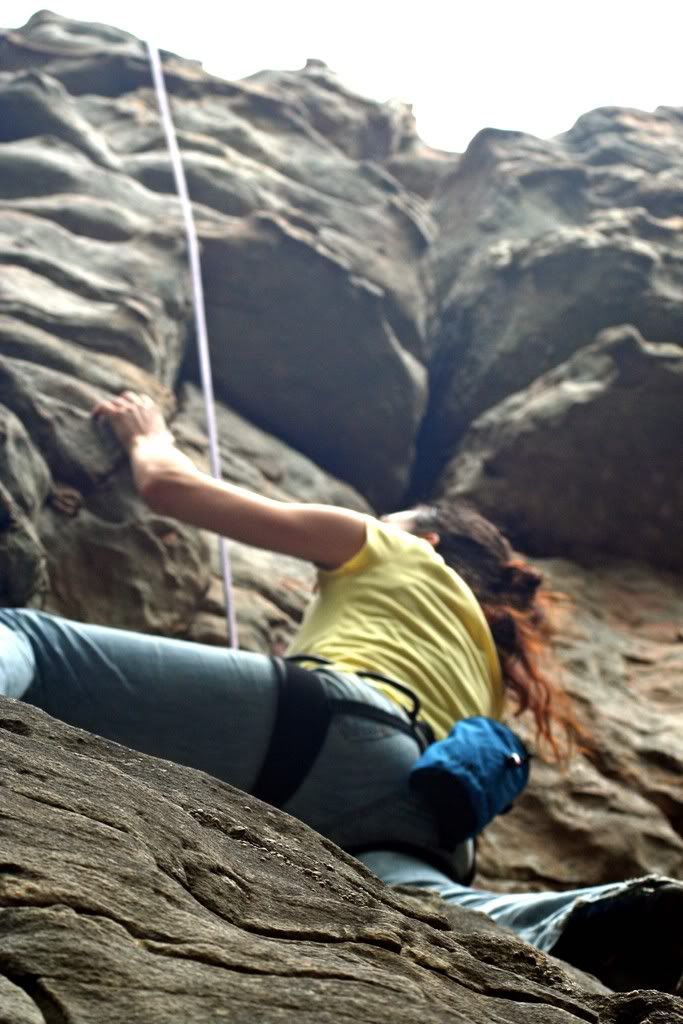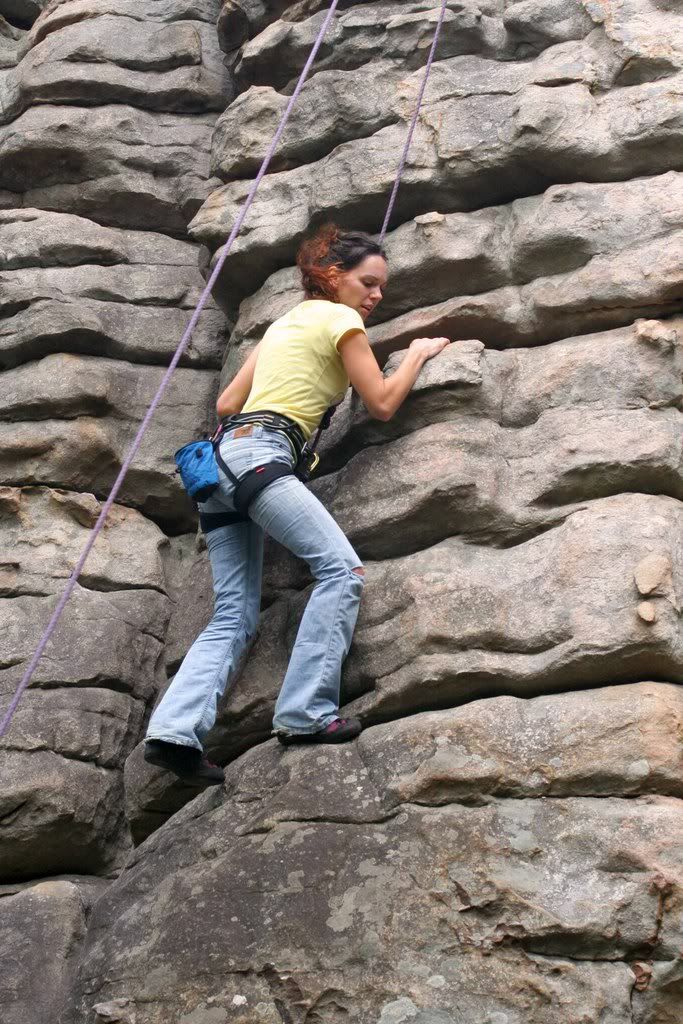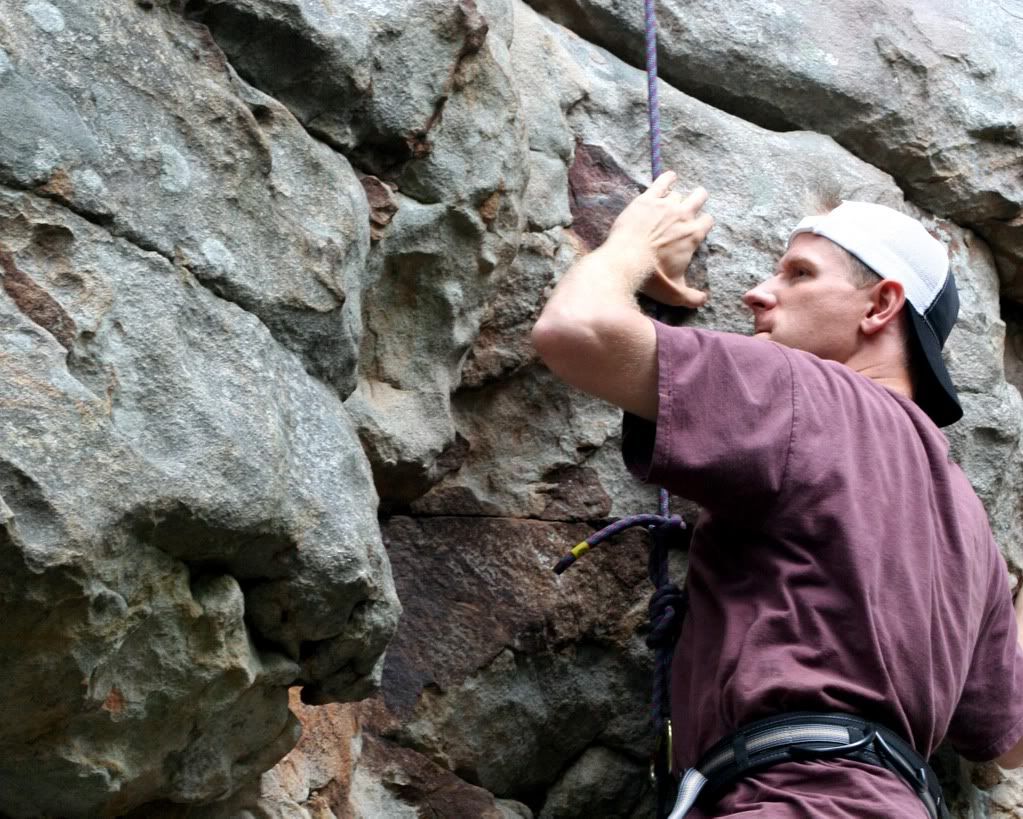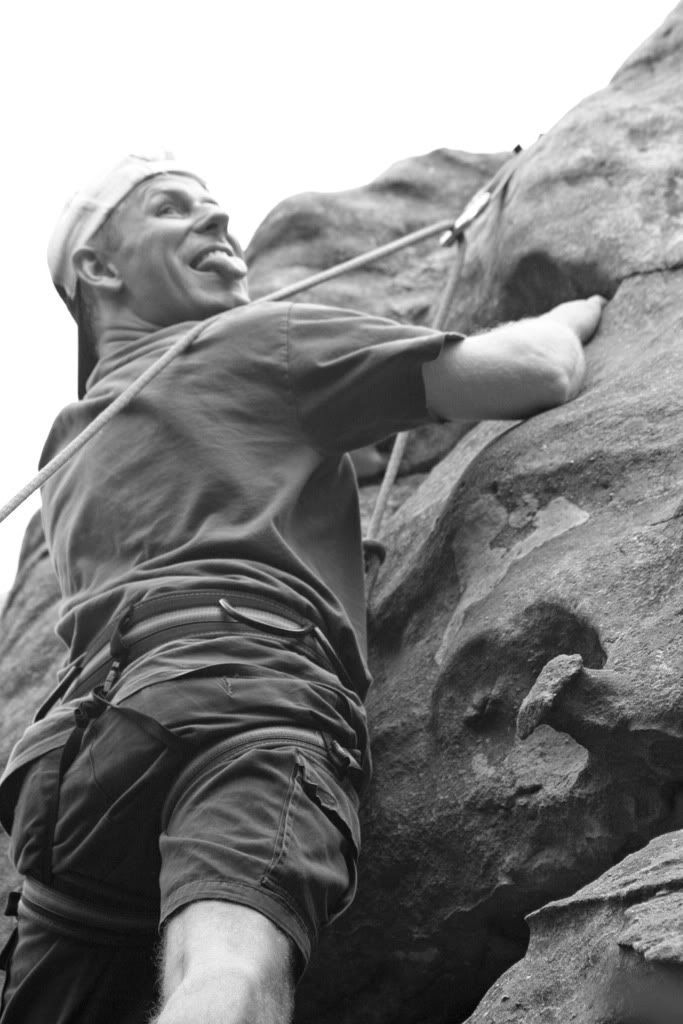 (can I just say I love taking pictures of her....)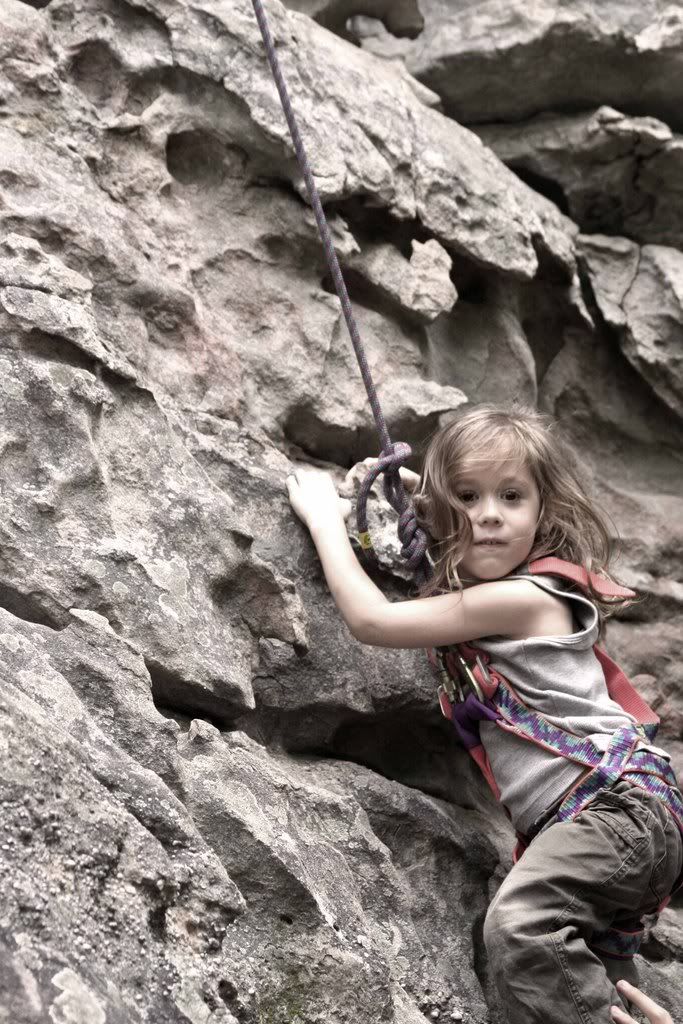 Of course Ase couldn't really go up, there isn't a harness small enough for her.. but she was more than happy to just hang there and swing herself. She LOVED hanging there, and upside down was even better!