As I was looking through the Christmas photos this year, I noticed a theme. I actually took more pictures of the "traditions" than I did the present opening bash. And now I am grateful to have these memories to look back at. The presents don't mean near as much to me as do the little traditions that our family has created.
So here is the gimps you are looking at... (left to right)
1- Dad recording the kids walking into the room to see what Santa left.
2- The "booby" trap to keep the kids upstairs until everyone was awake and ready. And don't worry, there were bells on the streamers, so there wasn't a chance to sneak under without us knowing!
3- The lot of cards from all of our friends and family. We love getting all of them!
4- Playing Christmas bingo while watching the Santa Tracker on the Ipad. Usually it's a game called Don't Eat Pete, but it was WAY to late this time.
5- What? Snow?? We actually went out late at night to build the snowman... because you have to enjoy it when you can!
6- The left over mess. I almost hate cleaning it up, because its the start of the end of Christmas.
7- Christmas lighs
8- We always do an Advent with candles, music and family.
9- Skyping family, since we aren't around most of them.
10- Nativity program, put on by the kids and dad. They loved it... we just need more hands!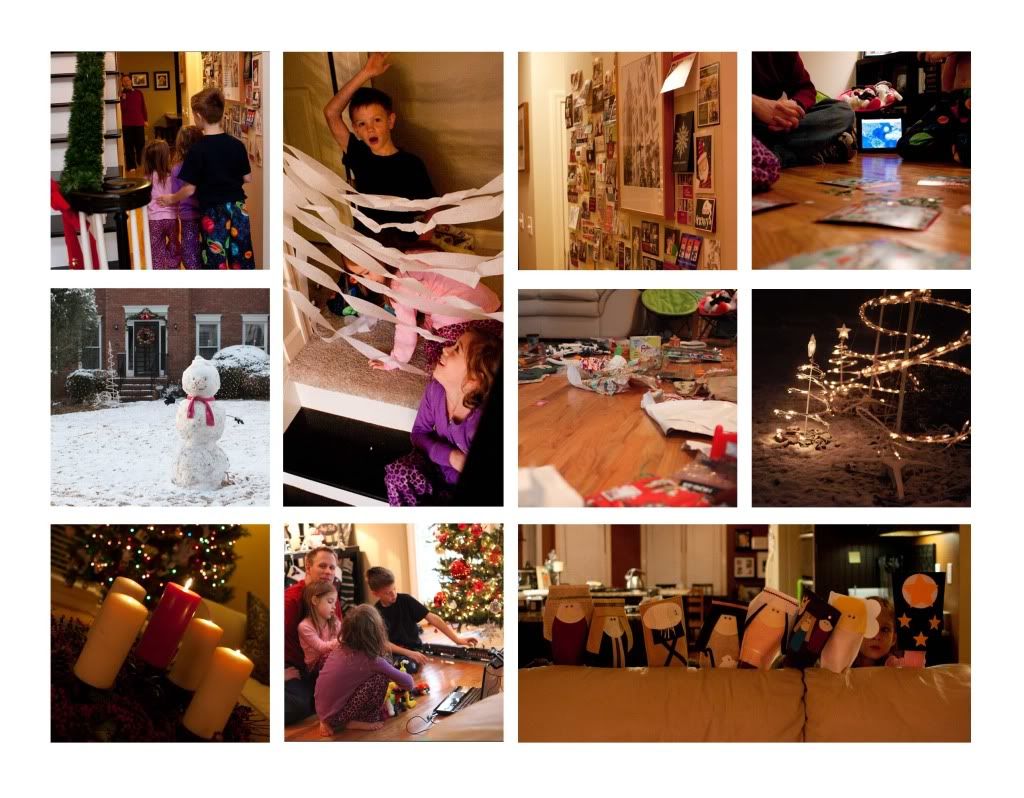 More snow!!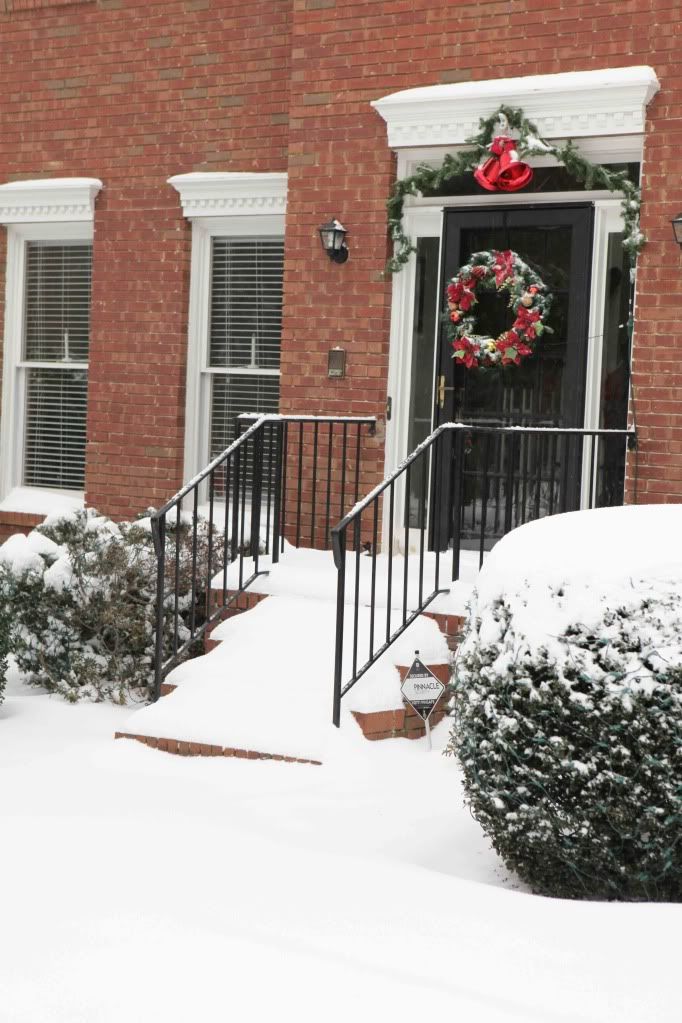 And I got a new toy. Okay, a few new toys! A new camera, and a toy lens. Love playing around with the lens! Well okay, and the camera too! But cool, right?